Remember that last post I did about this ginormous cake? Well, this is what it turned out to be: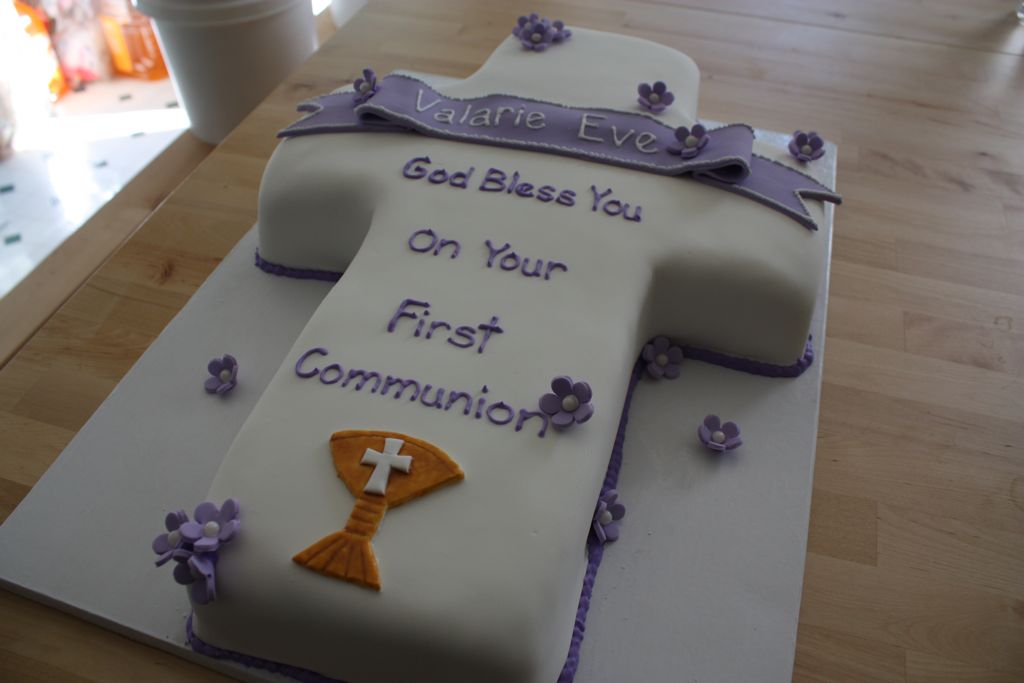 Yup, a First Communion cake! I really enjoyed making this cake. The concept was fairly simple, but I thought the design was quite elegant. The hardest part about this cake for me was the piping. I always get so nervous piping on letters because I'm worried that the letters are going to be too big, or the spacing is going to be off, or I'm going to make a spelling mistake, or the writing will be crooked. Slowly but surely my piping skills are improving though.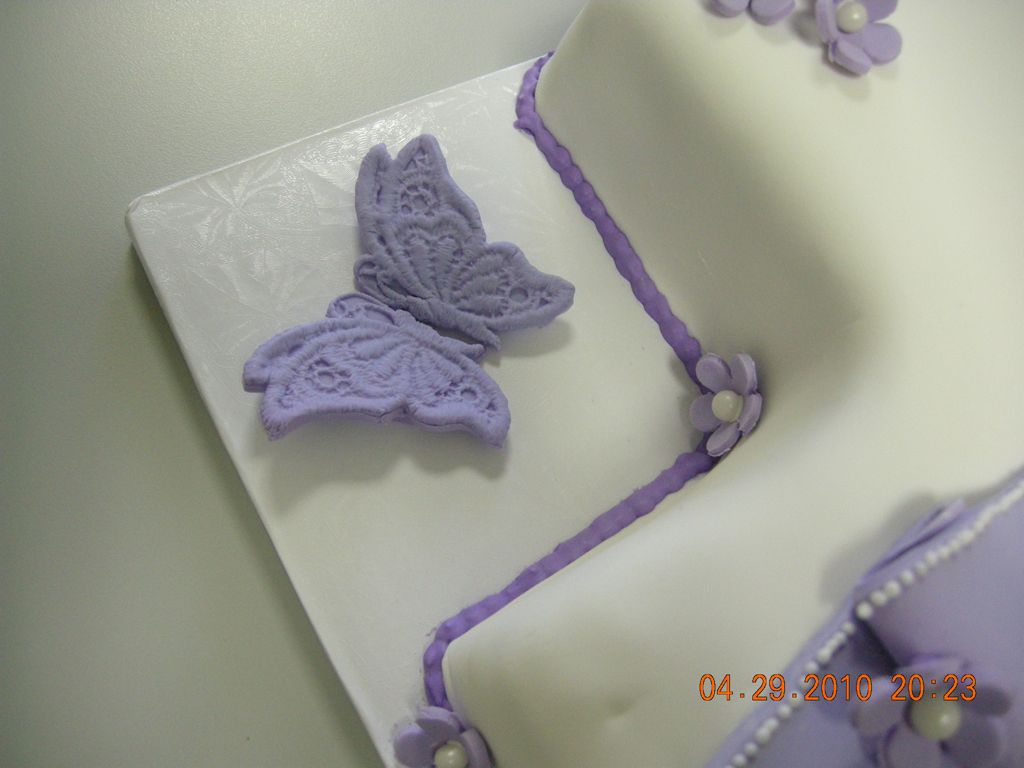 The little girl also really wanted a butterfly on the cake. This one was made my pressing fondant into a silicone mold. It was super easy to make, but came out quite nice if I do say so myself.
I made two other cakes this weekend which I will be posting soon…as soon as I stop falling asleep.
Congratulations Valarie on your First Communion!