I've had some interesting cake requests in the short time I've been doing this. I had the snowblower with the bloody finger, the music playing boxing gloves, a now defunct military satellite, and a Christmas octopus, but this was by far the weirdest cake request I've had yet.
A pair of thumbs up? Thumbs up? Two thumbs up? I'm not sure exactly how to describe it. Let's put it this way…two hands giving thumbs up. Approval for all. Or one confused game of 7-UP.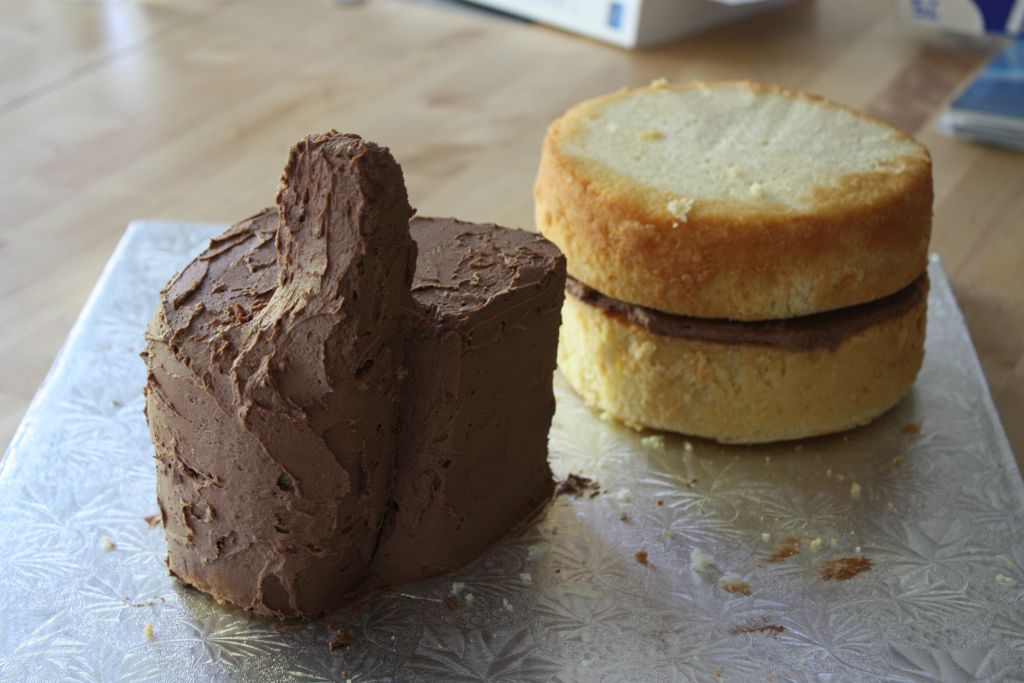 I must admit, I wasn't really sure how to approach making a thumbs up cake. So, I basically free-handed (har har) it. Basically, I stood there giving myself the a thumb(s) up and carved the cake accordingly. Then I repeated for the other hand (which was decidedly more complicated given that I am not cake-carving ambidextrous).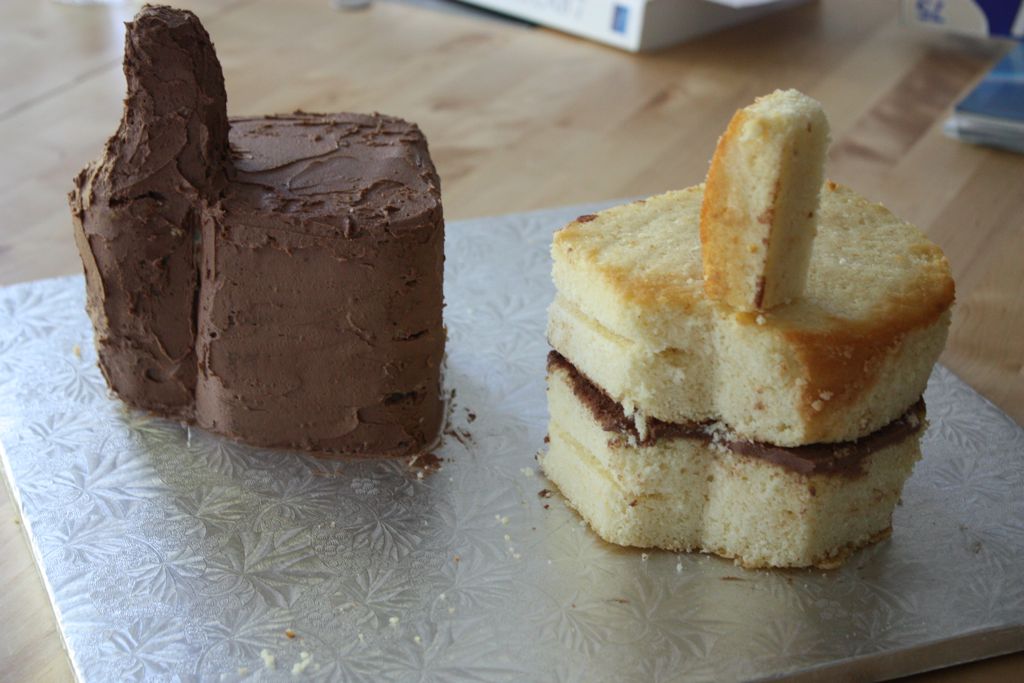 Some buttercreme icing and a layer of fondant was all it took to finish up this handy cake (ok, that one was really bad).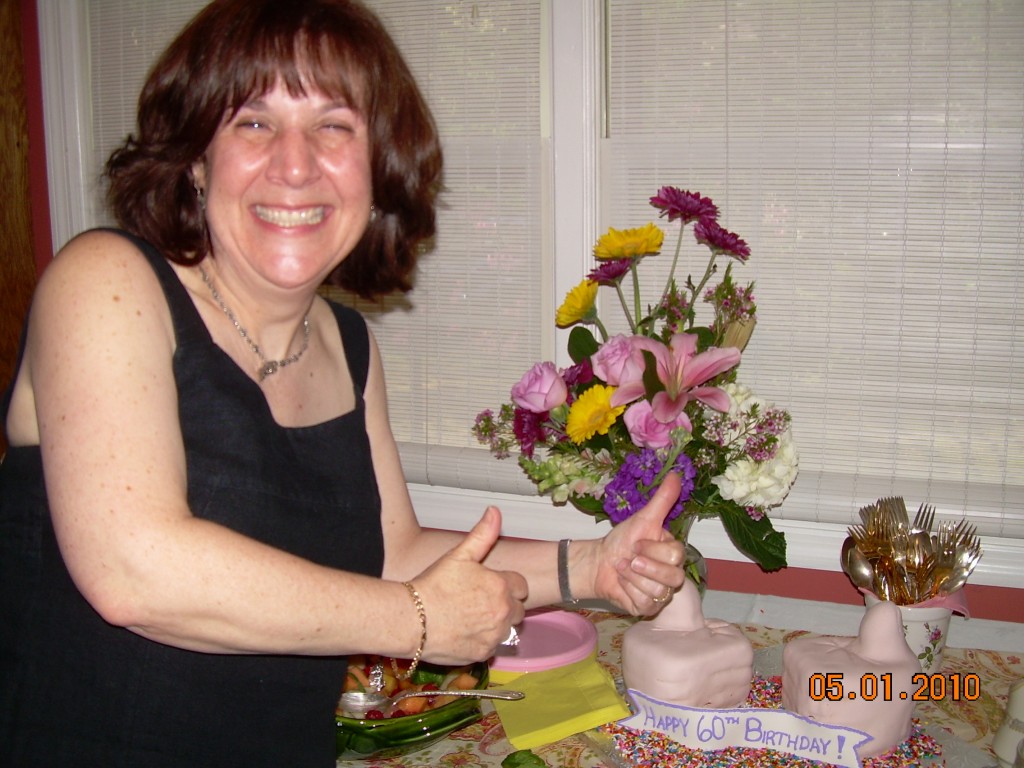 Happy Birthday! I'm sorry I missed it!