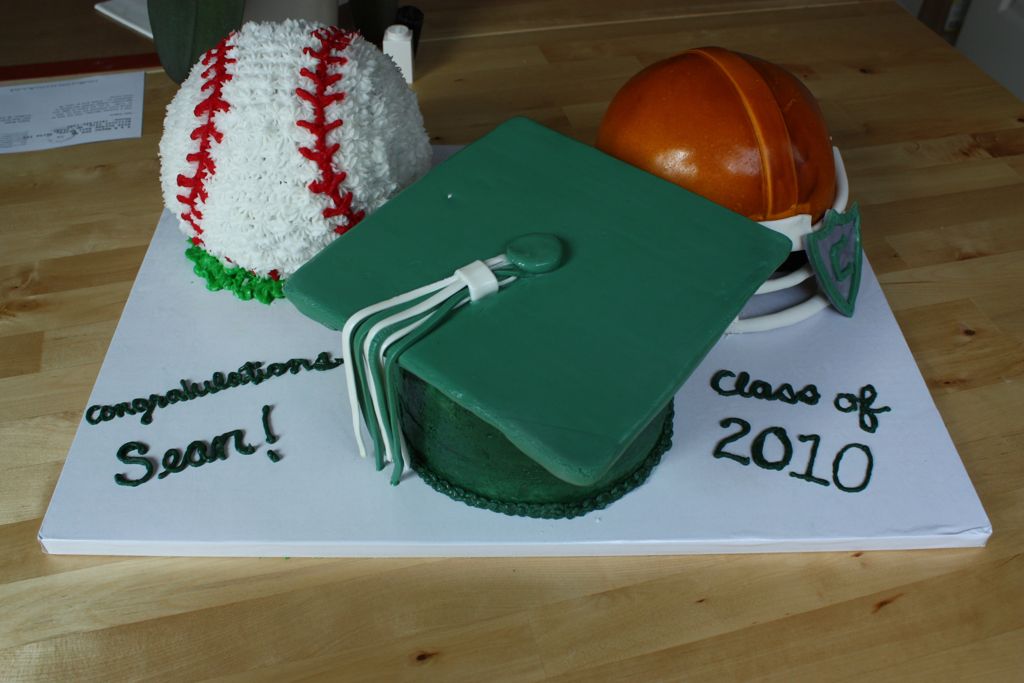 Hey there, what's up?
Look, I made a cake! It's been a while, I know. I've missed it. I've missed kneading the fondant. I've missed icing the cakes. I've missed the last minute panicking when something inevitably falls apart.
But I'm back! Life is starting to settle down again so maybe I'll have some time to bake some more delicious treats. Or maybe not bake because it's 95 degrees at all points in time. Maybe I'll just make lots and lots of ice cream.
Anyways…graduation cake! Congrats Sean!