So…I have a friend from college. He has a friend in New York. That friend in New York is dating this girl. Turns out I went to high school with that girl. What a small world.
Of course, you are probably wondering why you should care that a friend of a friend is dating another friend. Well, you probably shouldn't. But what you should care about is that the friend of a friend wanted some Cookie Monster cupcakes. Which means, I can show you lovely people just how easy they are to make.
First, bake up your favorite batch of cupcakes.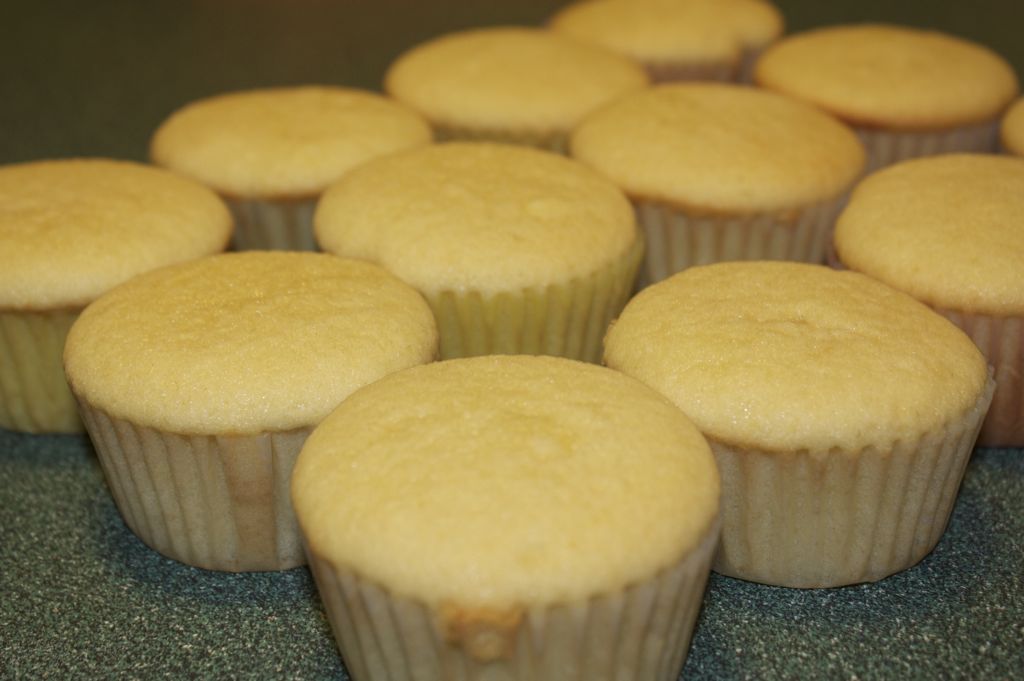 Whip up some icing. I generally use some sort of variation on the Wilton Buttercreme recipe. The friend of the friend really wanted chocolate icing, so I added some cocoa powder and was ready to go. Pipe the icing onto the cupcakes generously. It doesn't matter how pretty it looks because you are going to cover up your icing job.
Next you're just going to dip the iced cupcakes into a bowl of blue jimmies (yeah, I'm from MA, sprinkles, whatever). You could either get the multi-colored sprinkles and siphon out the colors you want (don't do that), or you could stop by your local cake store and pick out the specific colors you want.
The last step is how to make our blue cupcakes into Cookie Monster. Using some white icing, pipe on two circles for eyes. Then, either using black icing, candy, dragees, or something else, give him some eyeballs. The final step is just pushing in a small cookie where his mouth should be. I use Mini Chips Ahoy cookies, because I'm generally too pressed for time to make my own. But nothing's stopping ya.
Voila! Now you have a fun, easy, and tasty version of Cookie Monster (who I hear nowadays eats vegetables on Sesame Street, something seems wrong about that…).