It's summer! It's beautiful out! And there are so many delicious fruits to eat! We've been hitting up a variety of stores, stands, and markets picking up whatever tickles our fancy and looks delicious.
This means my fridge is stocked with blueberries, strawberries, watermelon, peaches, pineapples for snacking. It's great. Until I forget about the blueberries, strawberries, watermelon, peaches, or pineapple I have stowed away in the back of the fridge. So in an effort to not waste all this delicious fruit, I'm on a fruit-baking frenzy! And the frenzy starts with strawberry oat squares.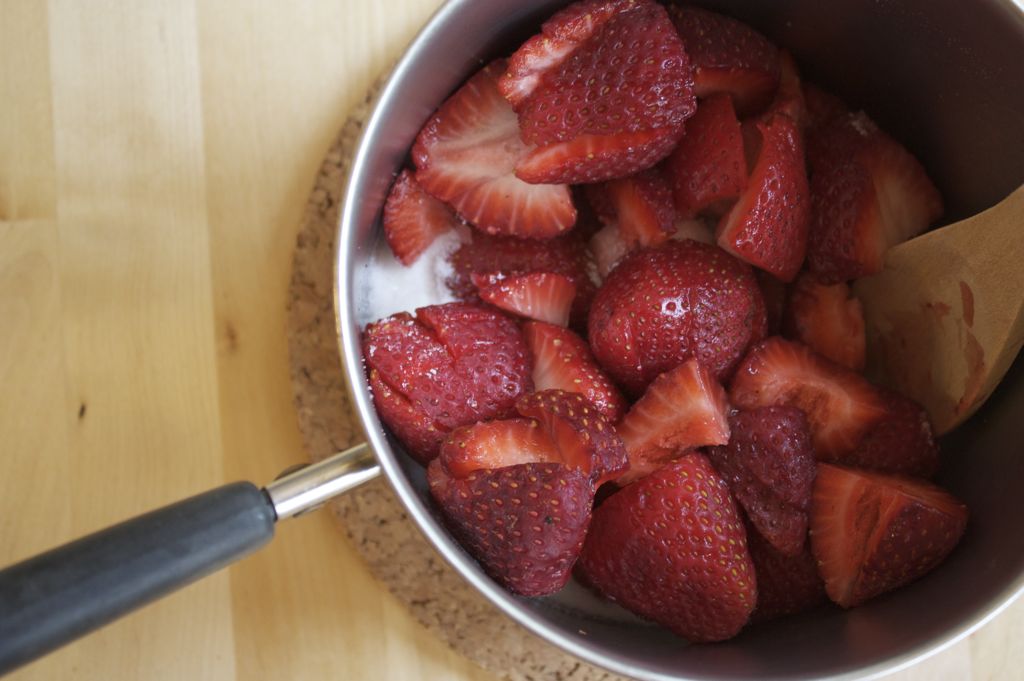 I have been thinking about these squares for a good week now. I knew what I wanted them to look like and how I wanted them to taste, but it was just a matter of finding the right recipe. And thanks to Betsy I did. The strawberries are sweet without being overpowering and the oat crumb adds the perfect amount of texture.
Strawberry Oat Squares
adapted from Better Homes and Gardens, New Cookbook, Celebrating the Promise
1 cup of flour
1 cup of oats
2/3 cup of light brown sugar
1/4 tsp baking soda
1/2 cup of butter, softened
For the filling
1 1/2 cups of strawberries, cut into quarters
1/2 cup of sugar
1 1/2 Tbsp corn starch
Since I had a bunch of strawberries in my fridge, I decided to make my own strawberry filling. It was a breeze.
To make the strawberry filling, combine the strawberries, sugar, and corn starch in a small sauce pan. Heat over medium heat while stirring continuously, until the strawberries have begun to boil and the mixture thickens. That's it! While that cools, make the base for the squares.
In a medium size bowl, combine the flour, brown sugar, baking soda, and oats. Then, using a pastry cutter (or a fork), cut the butter into the dry ingredients to form a coarse mixture. Set aside 2/3 of this mixture for the topping.
In a greased 9×9 baking pan, press the oat mixture into the bottom, covering it well. Then, take your cooled filling and spread it over the oats, all the way to the edges of the pan. Finally, take that bit of oat mixture you had set aside and sprinkle it over the top.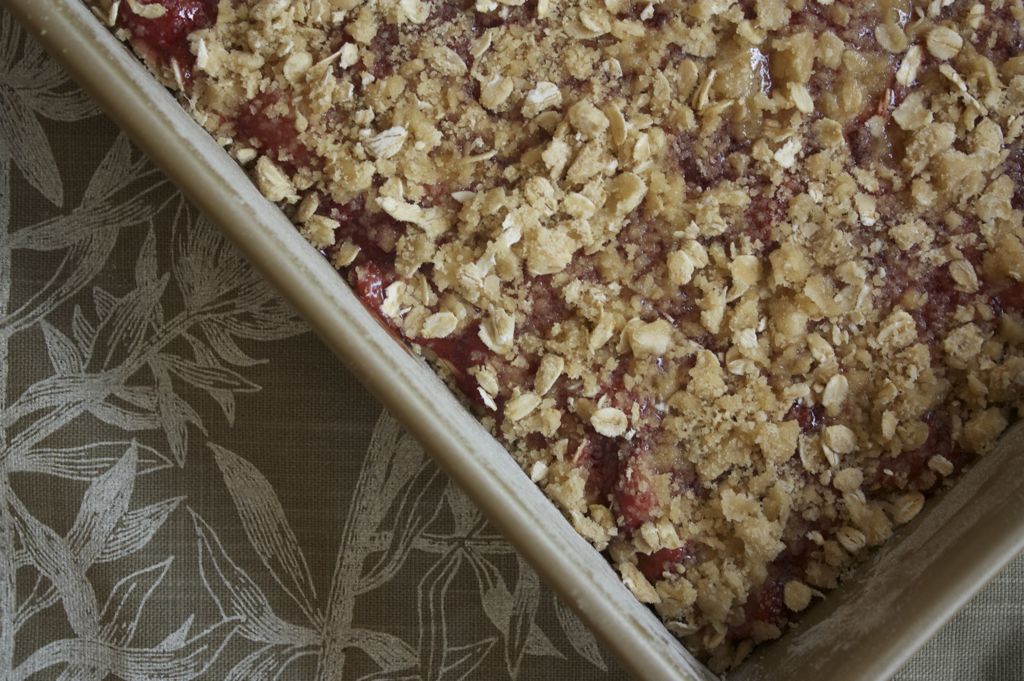 Bake in a 350º oven for 30-35 minutes until the tops is browned. Let cool in the pan on a wire rack and then cut into squares.
I've already eaten two and third might be on order…don't judge.