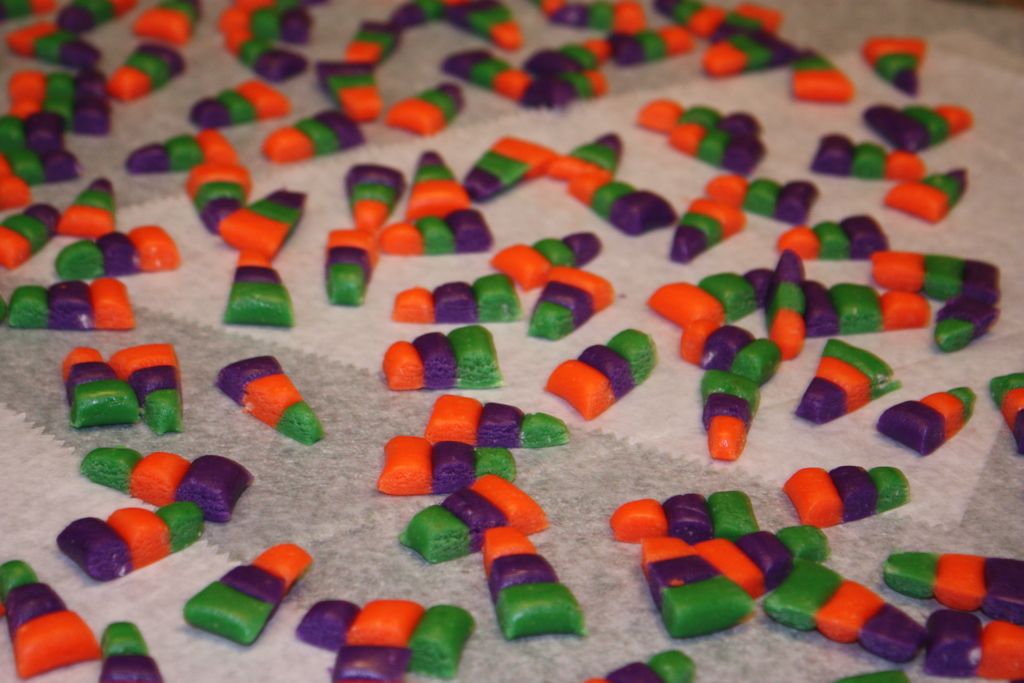 So, let's face it. I'm not perfect. Shocking, I know. Sometimes I make mistakes. Sometimes I even make mistakes when I'm baking. Sometimes those mistakes are costly. Like the time I dropped an entire cake upside down on the floor of my parking garage. Sometimes…well, sometimes you have to get creative.
For instance, I know that candy corn is usually orange, yellow, and white. In fact, I thoroughly enjoy those colors. Orange is my favorite color. They are cheery, and happy, and classic. But sometimes…well sometimes you aren't paying attention and are distracted by your roommate's conversation about viscosity (yes viscosity, I'm an engineer, we talk like this sometimes) of corn syrup. And then you pour that corn syrup in the wrong bowl. But you deal, you move on, and you make your candy corn orange, purple, and green.
Homemade Candy Corn
adapted from Cakespy
1 cup granulated sugar
2/3 cup light corn syrup
1/3 cup salted butter
2 1/2 cups confectioners' sugar, sifted
1/3 cup powdered milk
1 teaspoon vanilla
food coloring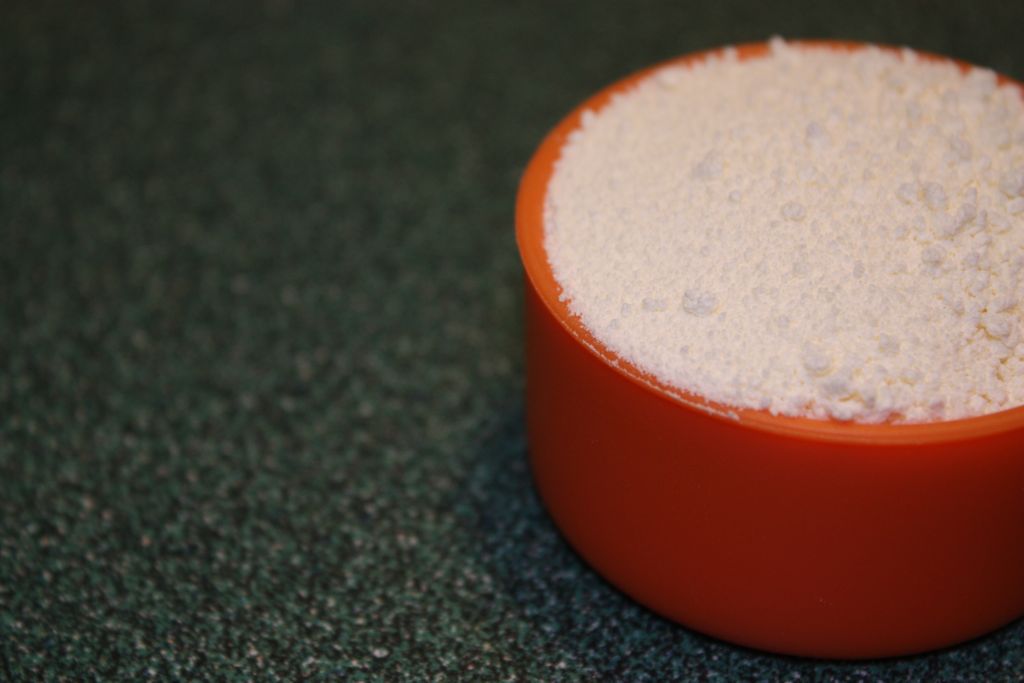 Start off by measuring out the powdered milk and the powdered sugar into a medium bowl. Don't forget to sift the powdered sugar!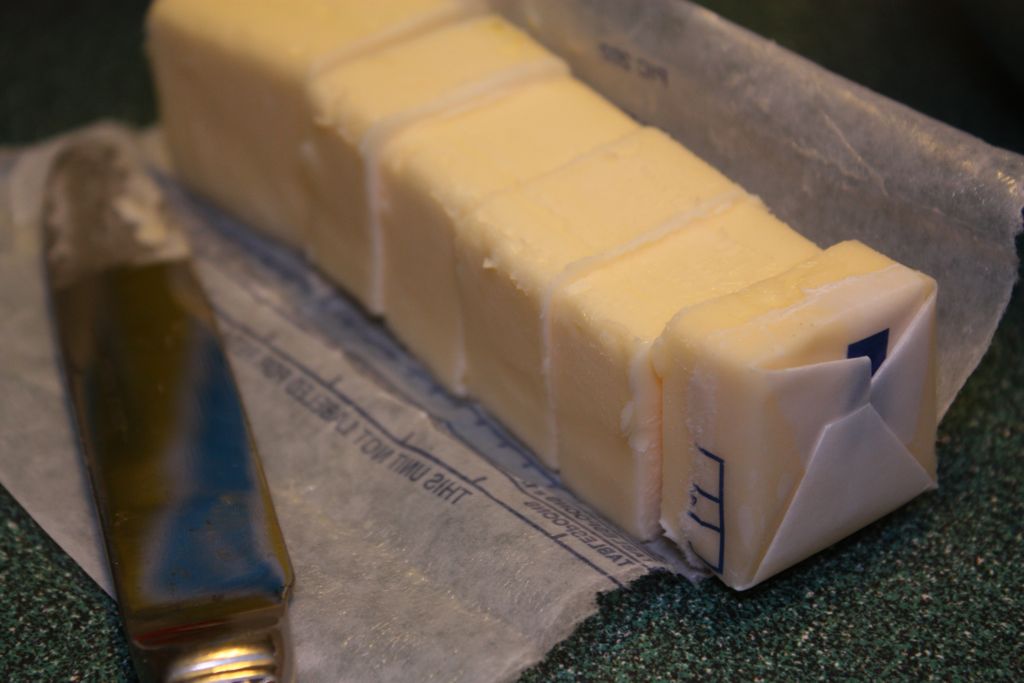 Now here's where I messed up.
In a medium saucepan, measure the granulated sugar, butter, and corn syrup. I wasn't paying attention, so I poured my corn syrup into the bowl with the powdered sugar. Heat up the sugar, corn syrup, and butter in the pan until it boils, stirring occasionally.
You can see that I just scooped my corn syrup into my pot, taking a little bit of powdered sugar and powdered milk along with it. Whoops. After it starts to boil, heat the butter, sugar, and corn syrup on medium heat for about 5 minutes, stirring occasionally. Add the vanilla and remove from the heat. Then add the powdered sugar and powered milk. Stir until smooth. Let it stand for about 30 minutes in the pot.
After about 30 minutes, a soft dough forms. My dough was slightly brownish. I'm guessing because of my corn syrup incident. Also, I used regular vanilla extract. You might want to use the clear stuff in this case if you want to have white dough. The dough is pretty hot, so watch your fingers.  Divide the dough into thirds and place each third in a separate bowl.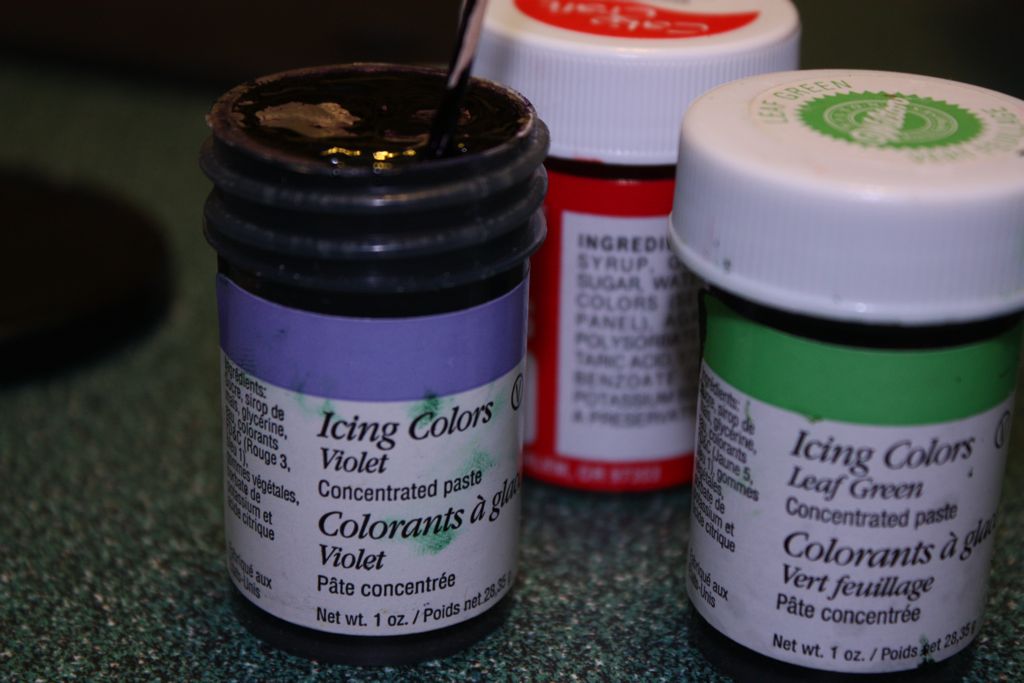 Using food coloring (I used food gels, but you can use the drops), dye each bowl of icing a different color. I went with green, purple, and orange.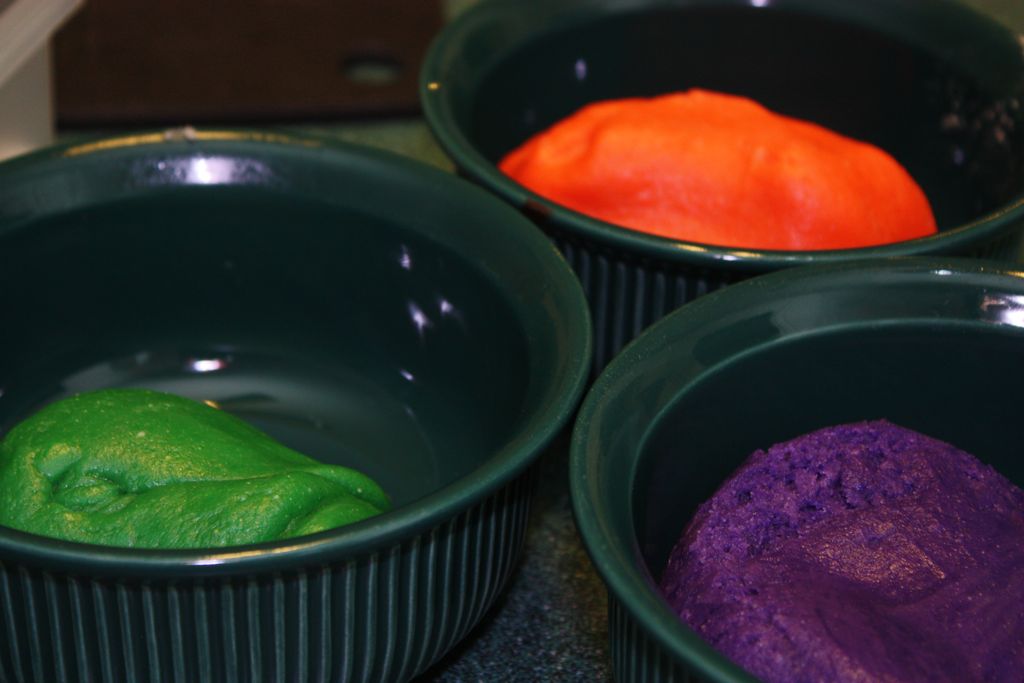 Take some of each dough and roll it out into a long rope on some wax paper. The smaller the rope, the smaller the candy corn. I got a little impatient, so my candy corn pieces got progressively larger as I continued to roll out the dough.
Push the three ropes together. You can cover them with an additional piece of wax paper and gently roll over the three ropes with a rolling pin which should help them stick together better.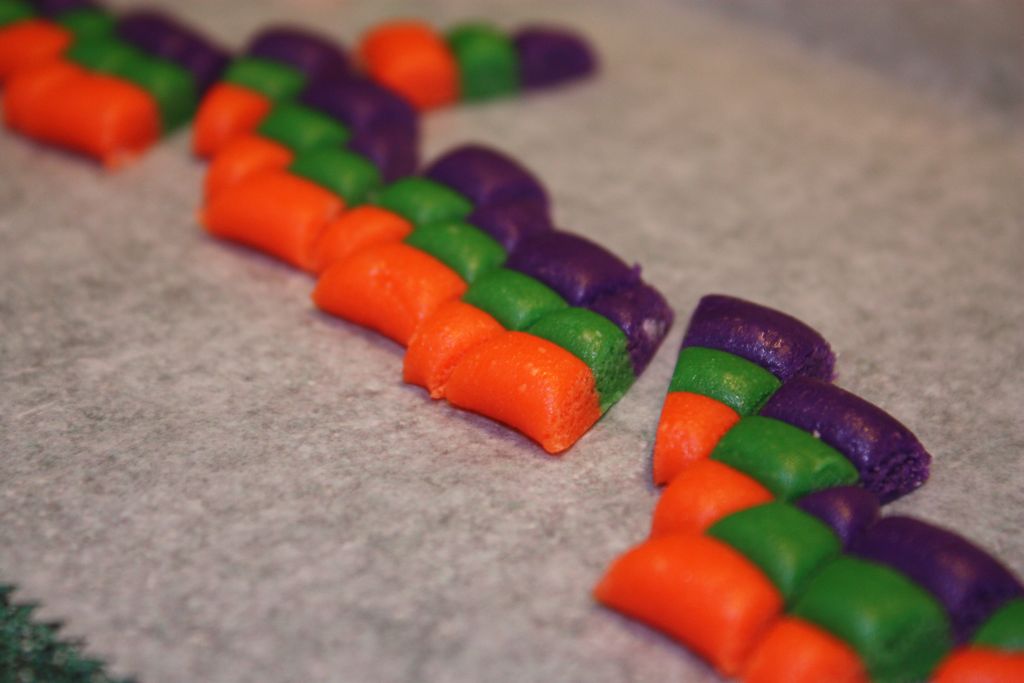 Using a sharp knife, cut the rope on diagonals to make a triangular shape. If you use classic colors, half the candy corn will look like the store bought stuff, and the other half will be reversed.
Allow the candy corn pieces to dry for an hour so they don't stick to one-another. Yum, yum!