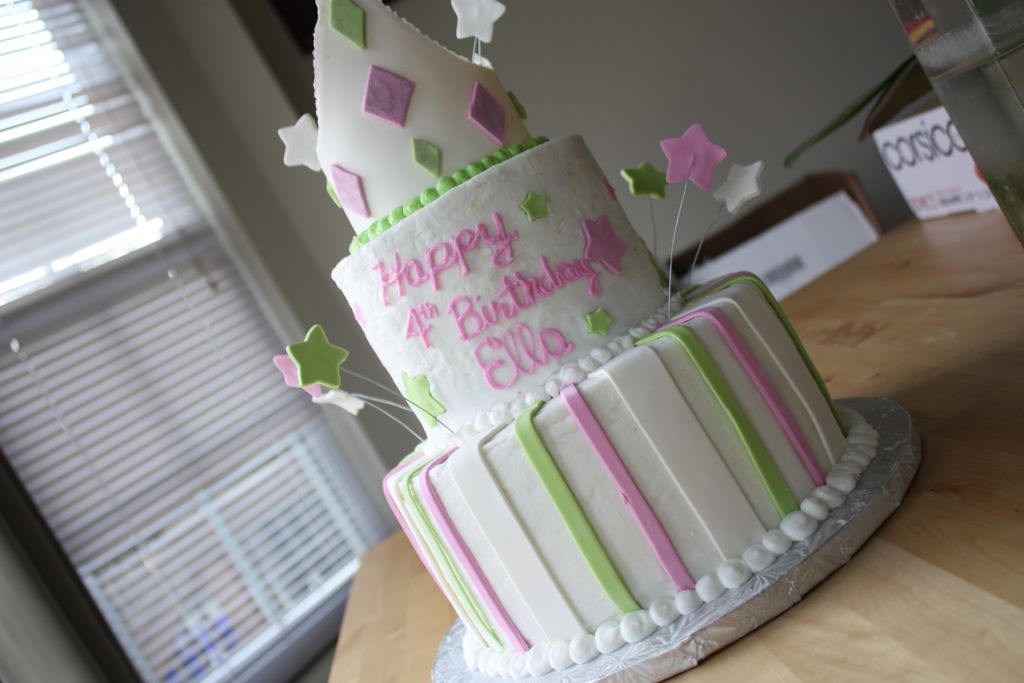 Did you have birthday parties as a child? Were they awesome?
I remember I had one birthday party at a craft store and we made these little figures whose bodies were jars that we filled with candy. My little figure had a straw hat, but by far, the best part of it was that it was filled with candy. Have I mentioned I have a bit of a sweet tooth?
But most of my birthday parties were backyard affairs. The Jackster and I would make a box cake, set up some croquet and badminton (ha, what a refined 8-year-old I was!), and always, always, always have a pinata. One time we didn't have a chance to get a real pinata so my mom took a big green trash bag and filled it with candy. Good enough for me. I mean, it was filled with candy! (About that sweet tooth…)
Well, Ella had a birthday. She turned 4. I don't actually know Ella, but I know her party was princess themed and that with a name like Ella, how could she not be as cute as can be?
I really liked making this cake. It's red velvet cake with cream cheese icing. I'm definitely better at smoothing on fondant than I am smoothing on icing, but I really like the overall look of this cake. We all agreed the best way to describe this cake was…whimsical. I mean, just looking at it makes me smile.
Ella, I hope you had a terrific birthday! Enjoy being 4, I remember it being an excellent age!