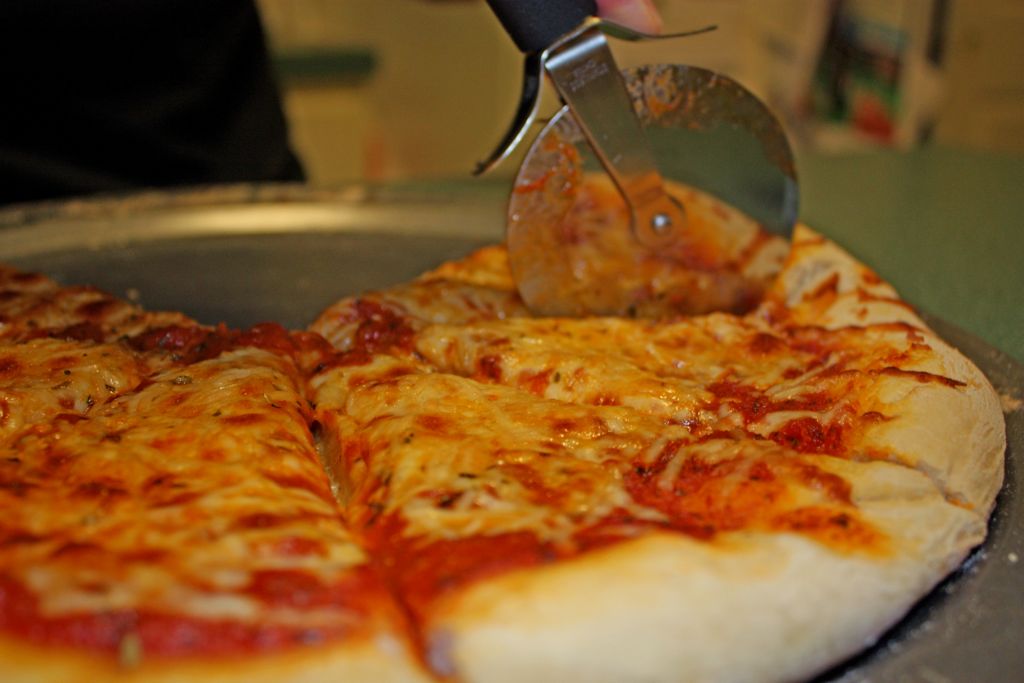 After 8 loooonnnggg days, Passover is finally over tonight. I love Passover…for the first two nights. Then, well then I start craving foods that I don't even normally want to eat (and some that I do).  Texas toast? 7 layer bean dip? Entire bottles of corn syrup? I am a girl who once ate an entire loaf of French bread while in line to get into a movie. I had an entire birthday party devoted to corn products. I loves me some leavened food products.
Almost every year I break Passover with pizza. Soft crust, garlicky sauce, salty cheese…yum. And this year? Well this year I'm breaking Passover with a hamburger. But if I was going to break Passover with pizza, I would make this pizza. Because you don't have to wait for the dough to rise. It's a vision. And it's delicious.
No Rise Pizza Dough
Adapted from Goodfruit
2 1/2 cups of all-purpose flour
1 pkg yeast (2 1/4 tsp)
1 cup warm water
2 Tbsp Olive Oil
Pinch of Sea Salt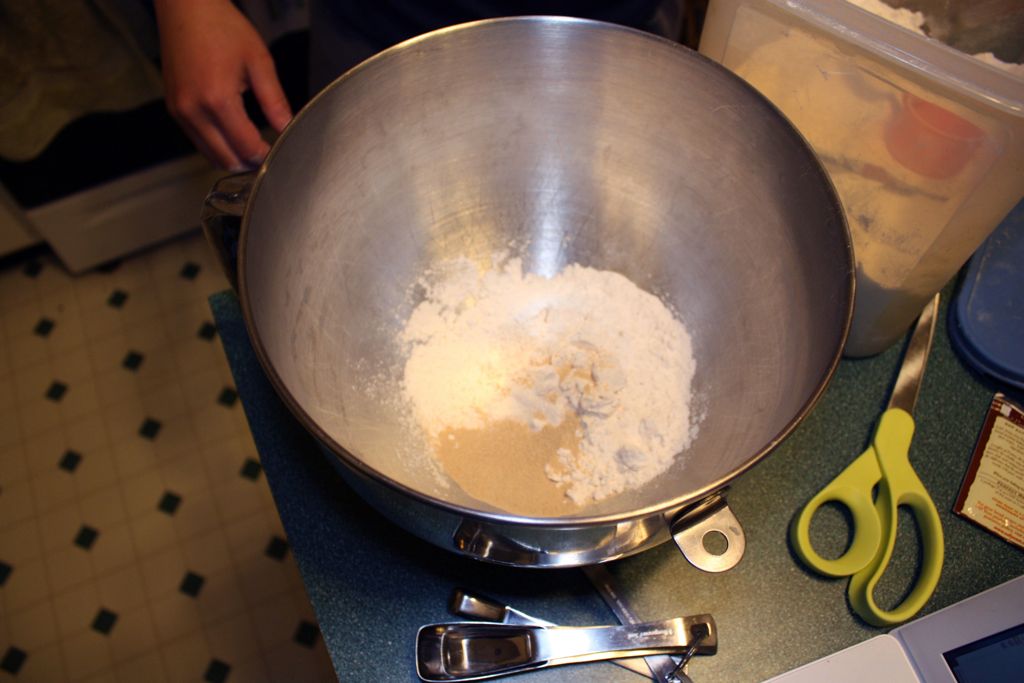 In a large bowl, combine 1 1/4 cups flour, the yeast, and the salt. Add the warm water and the olive oil.
Beat on low speed with an electric mixer for 30 seconds.
Switch to high speed and beat for 3 minutes. Timing is pretty important here, so keep your eye on the clock.
Stir in as much of the remaining flour is needed until you get a nice ball of dough.
Turn out the ball of dough on a floured surface and knead until it is smooth and elastic.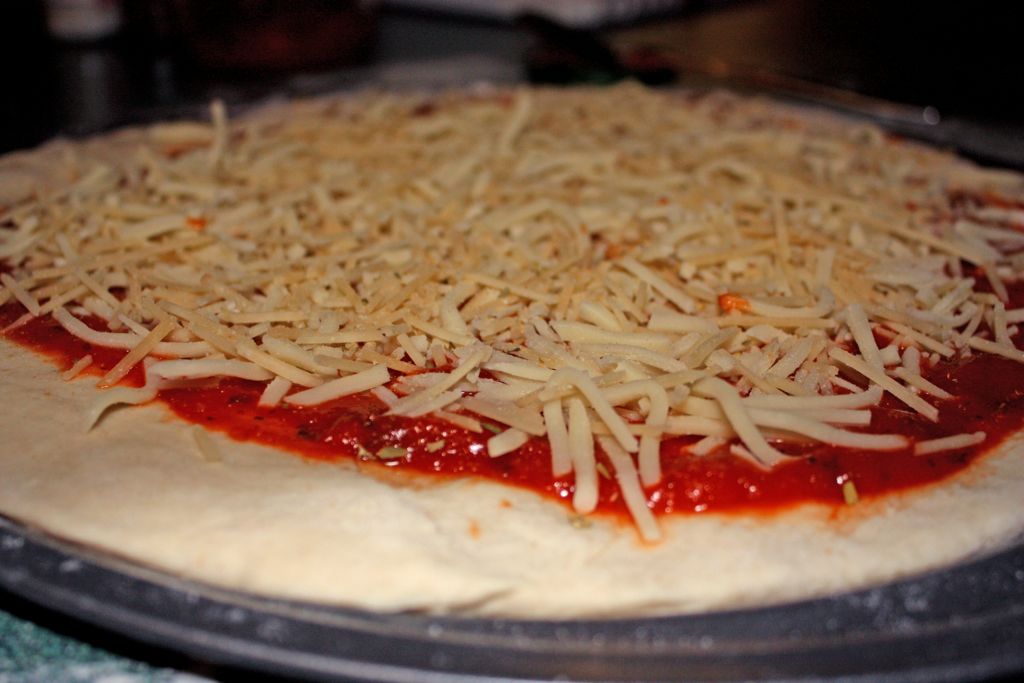 Then, roll it out onto a pan and add desired toppings.
Bake for 10-15 minutes in a 450º oven.