Yes, you read it correctly. It's amazing! It's wonderful! It's about time!
I finally got a new desk chair.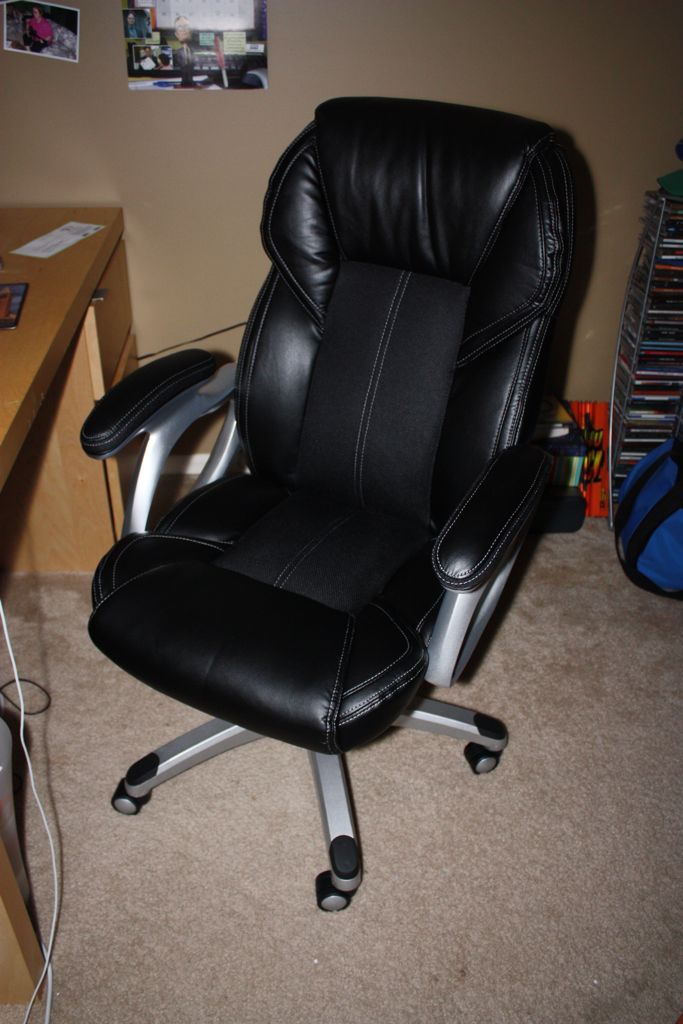 What? You don't think that qualifies as a giant, unbelievable, exciting, major life event? But look at it! It has wheels! And arm rests! And padding!
Still no?
Ok, well, let me show you what I have been sitting on for the past six years: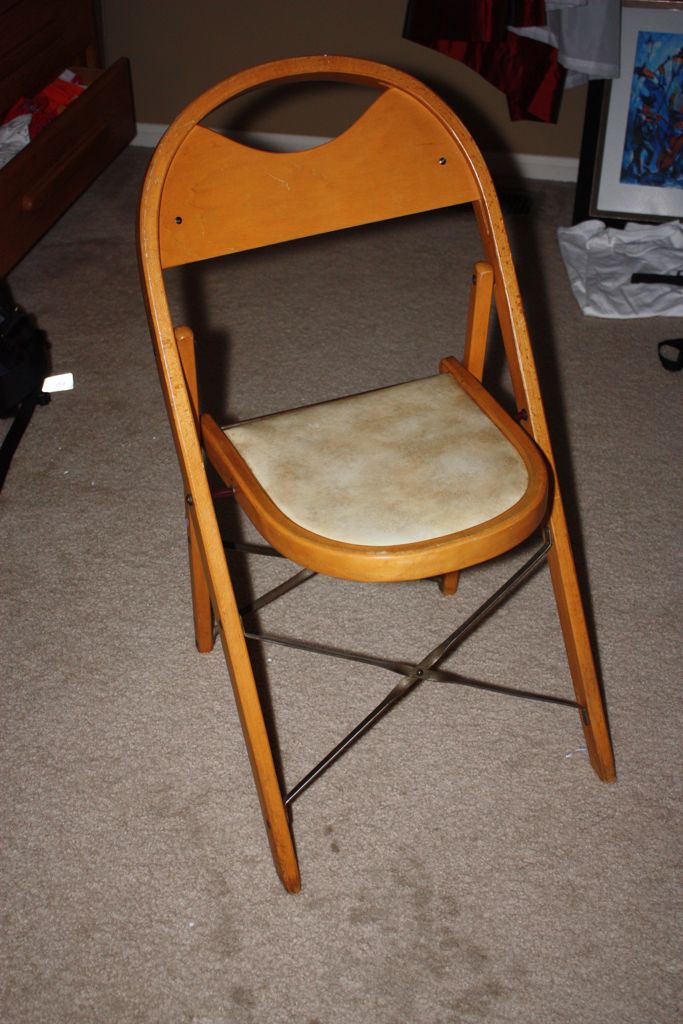 And this is the upgraded version. For most of college it was just a metal folding chair.
I have no good reason for sitting in that chair for so long except pure laziness. I'm kind of afraid my new plush chair is going to lead to even more laziness. How many more episodes of Mad Men do I have to watch?