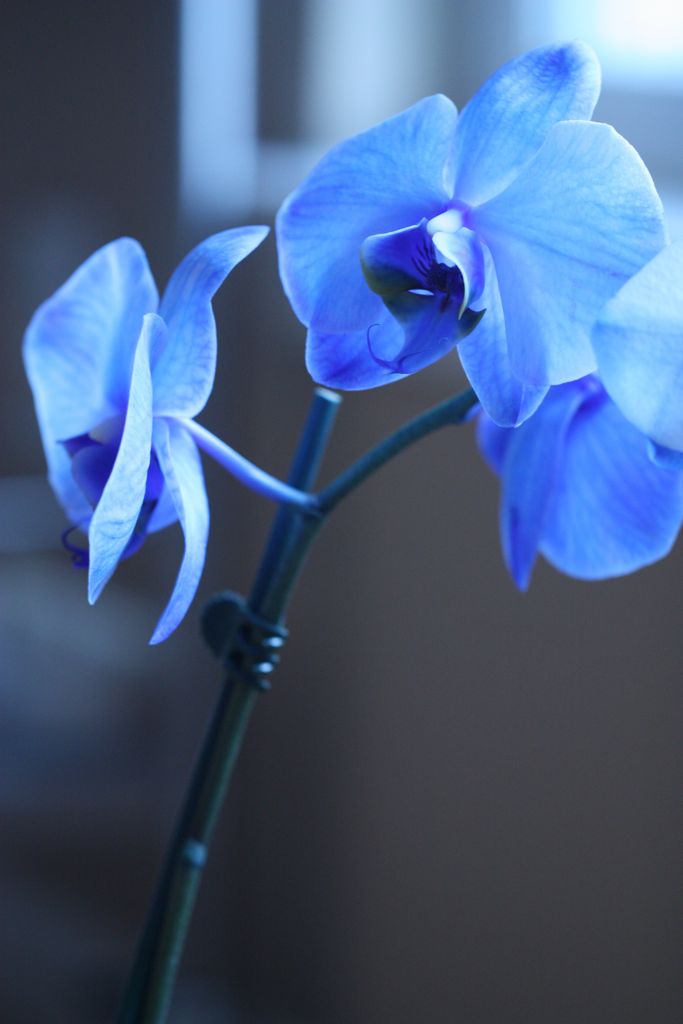 New beginnings, new orchid. Not that any of my previous orchids marked the beginning of anything, but it sounded nice.
As you must have gathered, I've been moving. It seems like I've been moving for a month and well, I think I've been moving for a month. We've dragged the process out pretty much as long as possible, but I believe we are finally coming to a close on this whole moving business.
After two years, Betsy and I said goodbye to a great house and probably the best landlords ever. I also said goodbye to my 12 minute commute and my close proximity to at least three craft stores (the fact that we lived within five minutes of three craft stores I think made Betsy die a little bit inside). I liked the suburban life in Columbia, with it's super confusing running paths and ridiculously named streets. Betsy is on to bigger (well maybe not bigger) and better places in the city and I've moved to Silver Spring. I also have a new roommate. He's swell.
We're a few weeks in and things are coming together. We're pretty much moved in, except for our dining room which is a big empty room, short of a couple of bookcases. There's a gaping hole where a table should be, but I think that's going to be remedied soon. We've discovered we're a five minute walk from an awesome Thai restaurant, Chinese restaurant, Korean restaurant, and a Kosher deli. The food choices in our new neighborhood are incredible. We're a three minute walk to the Metro and I love our new house more everyday.
Andrew has agreed to help me take care of this orchid, which I will guess means that this orchid might reach the brink of death, but will be saved by his nurturing ways. Or maybe with a new environment, I will be able to keep this thing alive for more than a month. New house, new orchid, new beginning. It's exciting.
Plus, I'm not sure how many more dead orchids this guy can take. He's going to start developing a complex.