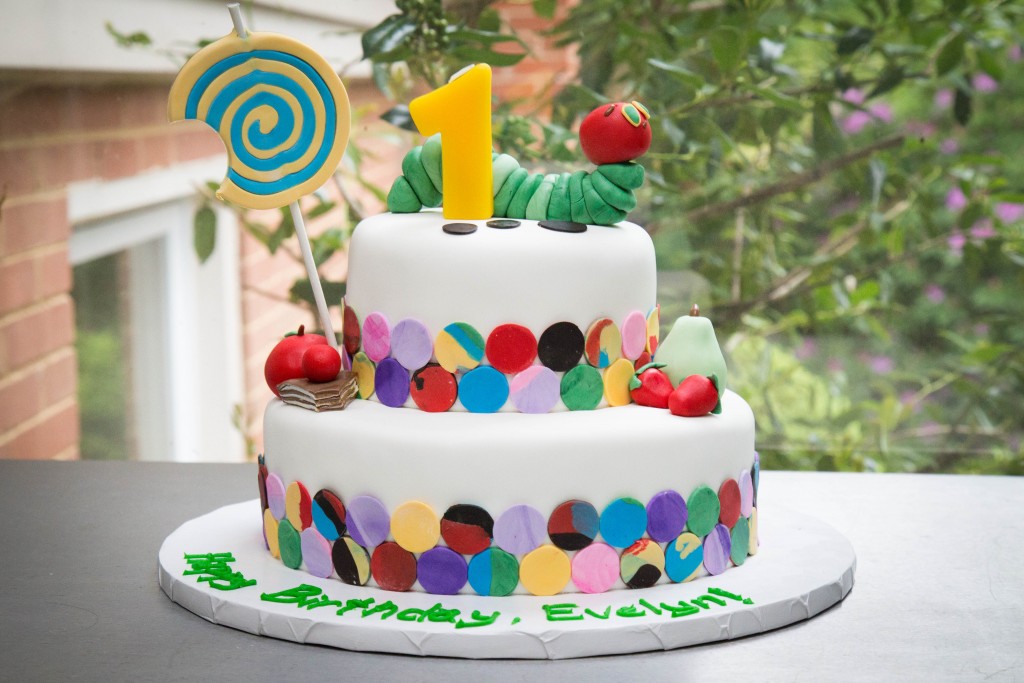 I have to admit, I was more than a little excited when I got asked to make this Very Hungry Caterpillar cake.
Eric Carle holds a special place in my heart, because Andrew and I got married at his museum nearly three years ago.
One of my coworkers asked if I would make a cake for her daughter's first birthday and as we discussed themes for the cake and the party, the Very Hungry Caterpillar slipped out of her mouth. She was barely finished saying the words before I jumped in with a, "Yes! Do that!". I love the whimsy of Eric Carle and the themed worked great for a first birthday cake.
I tried something novel this time and actually planned ahead! Instead of baking the cakes one night and doing ALL of the decorating the next night (and subsequently staying up until the wee hours of the morning), I prepped all of the sculpted pieces while the cakes were baking. That means they had a few days to set before I was able to drop them onto the cake. Worked like a charm!
I had a blast making this cake and it's probably one of my favorites of all time. Hope you enjoyed your first cake, Evelyn!