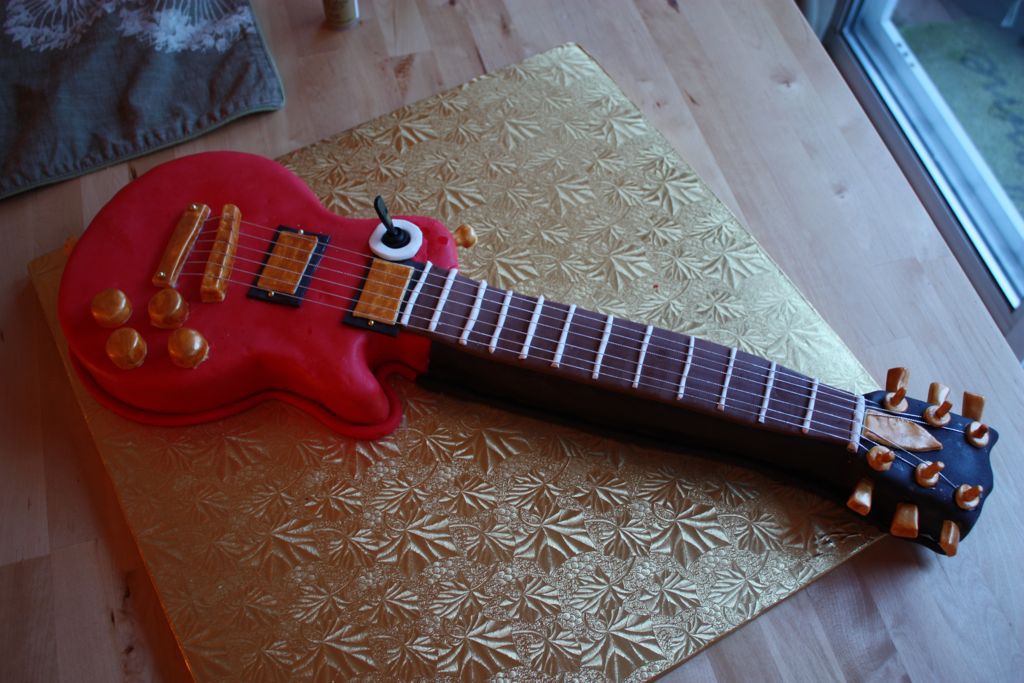 Sorry about the delay in posting. But now we're currently buried under like a foot and half of snow and since there's nowhere to go, might as well finally get off my lazy butt and write this up.
So. Guitar cake. It's rockin'. For real. This cake plays music. In fact, it plays "Freebird". Check it out.
I started by baking two 9×13 vanilla cakes. I found a profile of a Gibson Les Paul which I cut out to make a template for the body of the cake. Using that I traced out the right shape.
I had to use some of judgment to get the entire shape correct. I sort of guesstimated on the shape of the head and the length of the neck.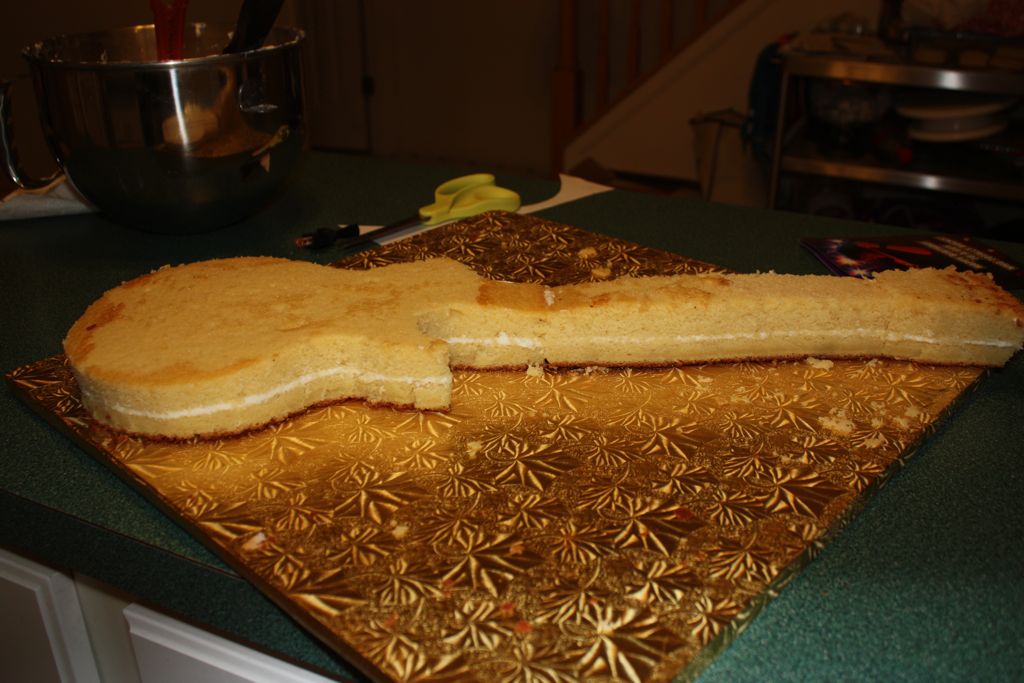 After I cut out the shape, I went about adding the electrical components that make the cake play music. Just like the boxing gloves cake, I used a musical greeting card for the music.
I wired up the musical insert of the card to a switch. This time the switch was embedded in the cake though, so I had to make a little box for it to sit in. I used a straw as a conduit for the wiring.
After I got all of the wiring hooked up, I put on a layer of vanilla buttercreme icing. Then I forgot to continue taking pictures through the rest of the decorating.
I used red fondant to cover the body of the cake and black fondant for the neck. The accents were all done using fondant pieces and the gold parts were painted with an edible gold glaze. I spent a long time trying to figure out how to do the strings, but I ended up using this silver, elastic, thread from the craft store.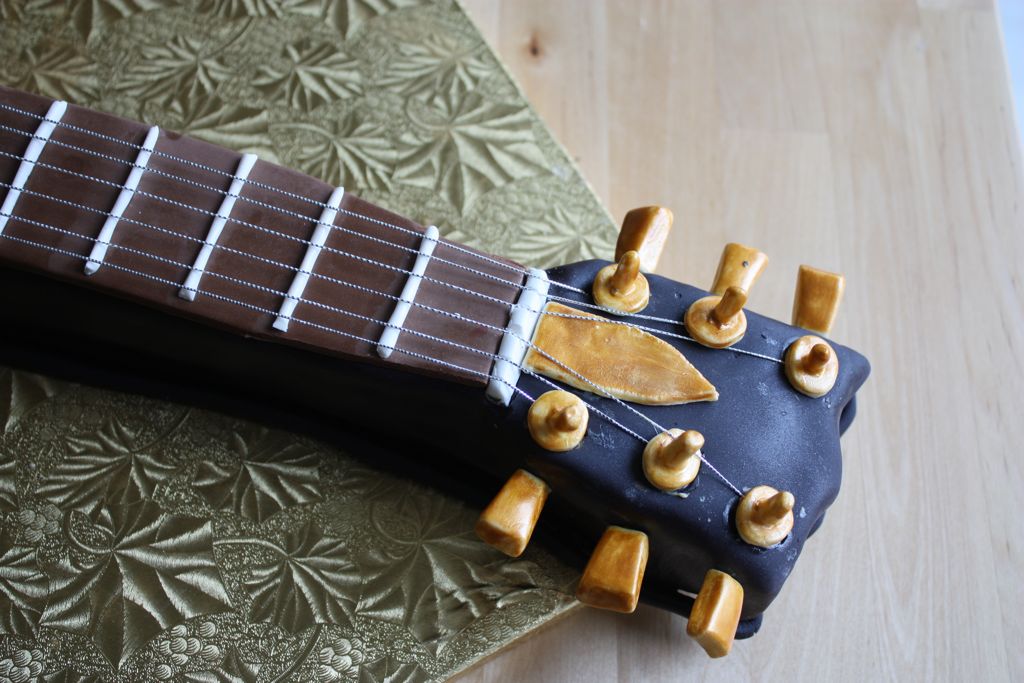 The gigantic rocker switch is what makes the music play.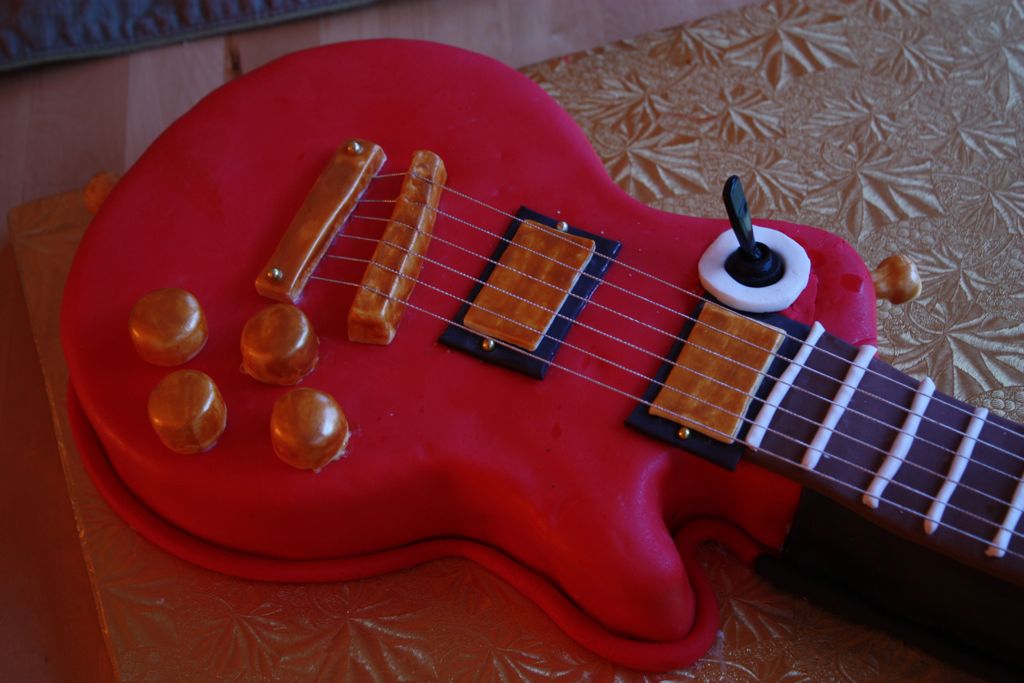 And that's about it! Easy-peasy…