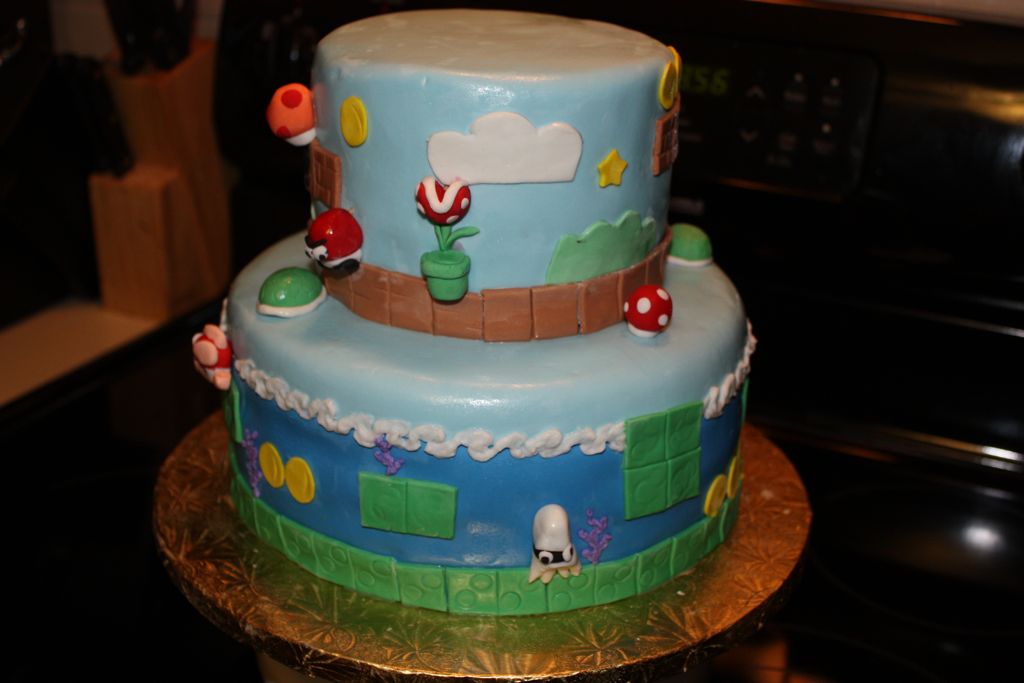 I'm an engineer. I think that means I'm supposed to like video games. Sad to say though I never played them much. My mom would never let me have video game consoles when I was a kid, so the only time I got to play them was when I went to my friend's house. My friend and Andrea and I used to play Duck Hunt sitting with that plastic orange gun pressed up against the screen trying to shoot those crazy ducks. Put me two feet from the screen though? I didn't have a shot (har har).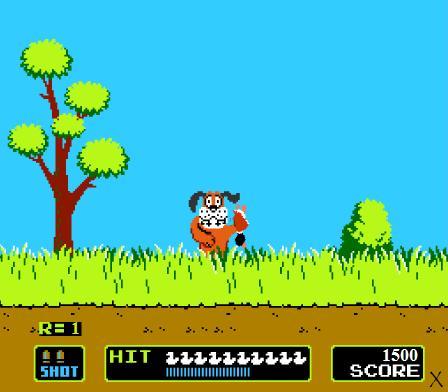 I was really good at Tetris. Excuse, I still am very good at Tetris. I'm pretty sure it has something to do with my spatial relations skills. I'm not sure if I used Tetris to hone them, or if I just excelled at Tetris because of them. But ask Melissa, if you want to fit three casseroles, a turkey, four bottles of wine, and a couple of 12 packs of soda into an already filled refrigerator – I'll get it done.
One game I wasn't very good at though…Super Mario Brothers. I could get through that first level just fine, I knew where the secret 1-up was, and sometimes I could get to the top of the flag pole at the end. But once I got to the second level (sorry, level 1-2), those up and down orange bars always got me, and I always dropped into where you died you when you fell off the screen.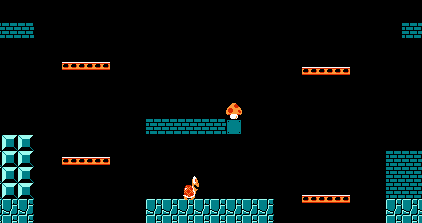 Somehow I have managed to get through life without ever making it to the third level of Mario Brothers. I'm pretty sure this revelation is going to be disappointing to some, but in all fairness, I did just make a Mario Brothers cake.
This entire cake was made in order to try out a new icing recipe. The icing turned out a bit too sweet for my taste so I'm going to give it another go. The cake is good though. It's a red velvet cake that is deliciously moist, with a beautiful red tint. Seriously. It's beautiful. I'll add a picture when we cut the cake. Here's a picture:
Red Velvet Cake
3 1/2 cups flour
1/2 cup unsweetened cocoa
1 1/2 tsp salt
2 cups vegetable oil
2 1/4 cups sugar
3 eggs
1 1/2 Tbsp red food coloring
1 1/2 tsp vanilla extract
1 1/4 cup buttermilk (I pretty much never have buttermilk on hand, so as a substitute, I put 1 1/4 Tbsp of white vinegar into a 1 1/4 cup of milk and let it sit for 5 minutes)
2 tsp baking soda
2 1/2 tsp white vinegar
Sift together the flour, cocoa powder, and salt.
In a separate bowl, blend the oil and the sugar. Once mixed, add the eggs one at time, making sure each one is well mixed before adding the next. Add the red food coloring and the vanilla.
Add the flour mixture to the oil mixture, alternating with the buttermilk and starting with the flour.
In a small bowl, combine the baking soda and vinegar. Reminisce about elementary school and making volcanoes for the science fair. Then add the baking soda mixture to the batter. Supposedly back in the day, the baking soda and buttermilk react with the cocoa to make the reddish tint, but they've changed the way we make cocoa now, so we need the red food coloring to give it a little extra oomph.
Pour the batter into two greased and floured 9″ round cake pans.
Stick in a 350º preheated oven for 50 minutes, or until a cake tester comes out clean.
Let the cakes cool in the pan for 10-15 minutes then remove from the pans and marvel at the beauty of the cakes you just made. Let cool completely before frosting.