I am a rebel. I mean, I'm sure you all knew that already, but seriously, I am a culinary wild child. It's ridiculous. How they even let me into the kitchen, I don't know. And how I make it out…another one of life's greatest mysteries.
You want to know what I did to earn this outrageous label? I used LIMES. That's right, LIMES. This recipe is actually titled Lemon Zest Cookies, but I went out a limb, toed the line, stood at the edge, and FOUND SUCCESS.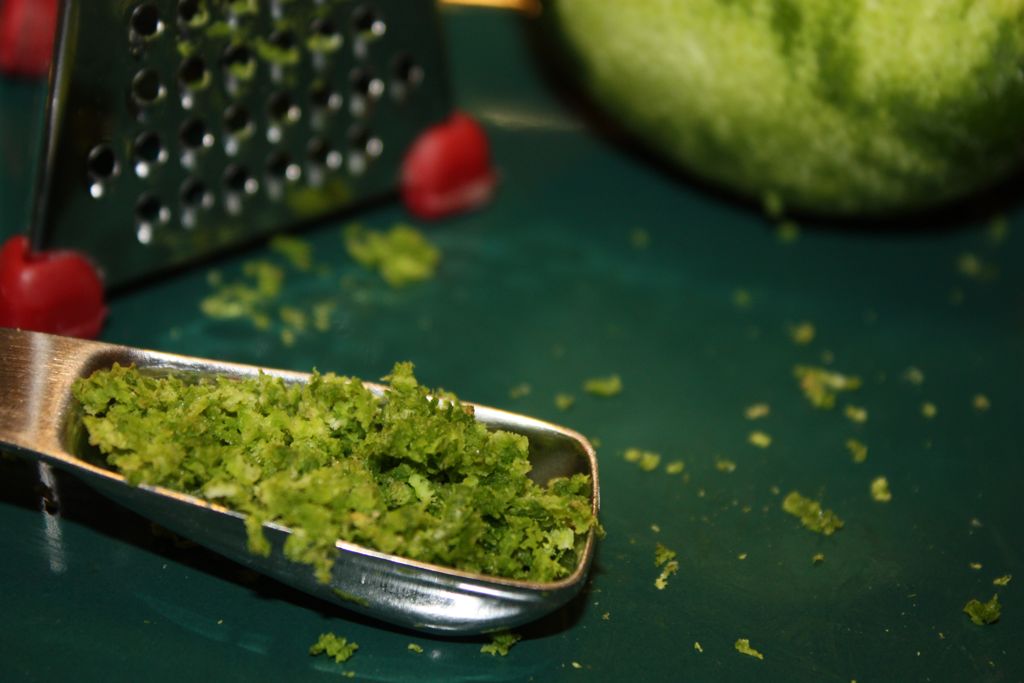 Limes were also 10 for 99 cents, as opposed to lemons which were 3 for 99 cents.
But seriously, these cookies are a perfect summer treat. The limes give them a subtle twist without being overpowering, and the cookies are light and delicious. I think I ate 12 this morning.
Lime Zest Cookies
adapted from The Golden Book of Cookies
3 cups flour
1 tsp baking powder
1/2 tsp baking soda
1/2 tsp salt
1 cup butter
3/4 cup granulated sugar
3/4 cup packed light brown sugar
2 eggs
1 tsp vanilla extract
1 tsp finely grated lime zest
1 tsp freshly squeezed lime juice
2 Tbsp milk
In a large bowl, beat the butter, granulated sugar, and brown sugar until creamy. Add the eggs one at a time, making sure each egg is fully mixed in before adding the next. Stir in the vanilla, lime zest, and lime juice.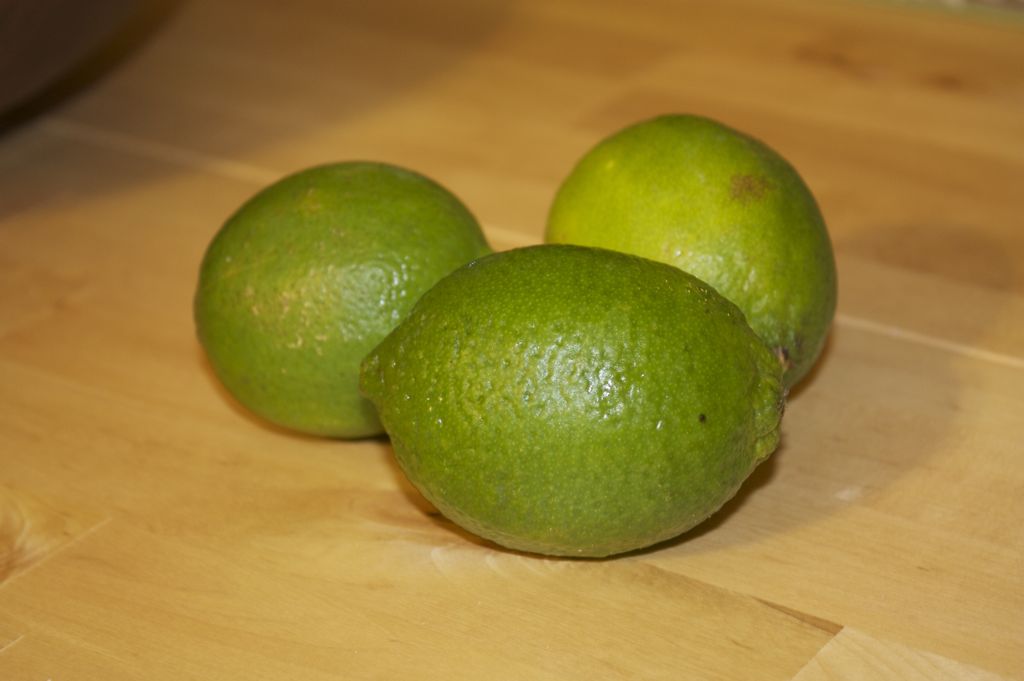 In a medium bowl, measure out the flour, baking powder, baking soda, and salt.
Gradually add the dry mixture to the wet mixture until full incorporated.
Add a the milk slowly, until a soft dough forms. The dough should not be too sticky.
Turn the cookie dough onto a floured surface and knead until it is smooth.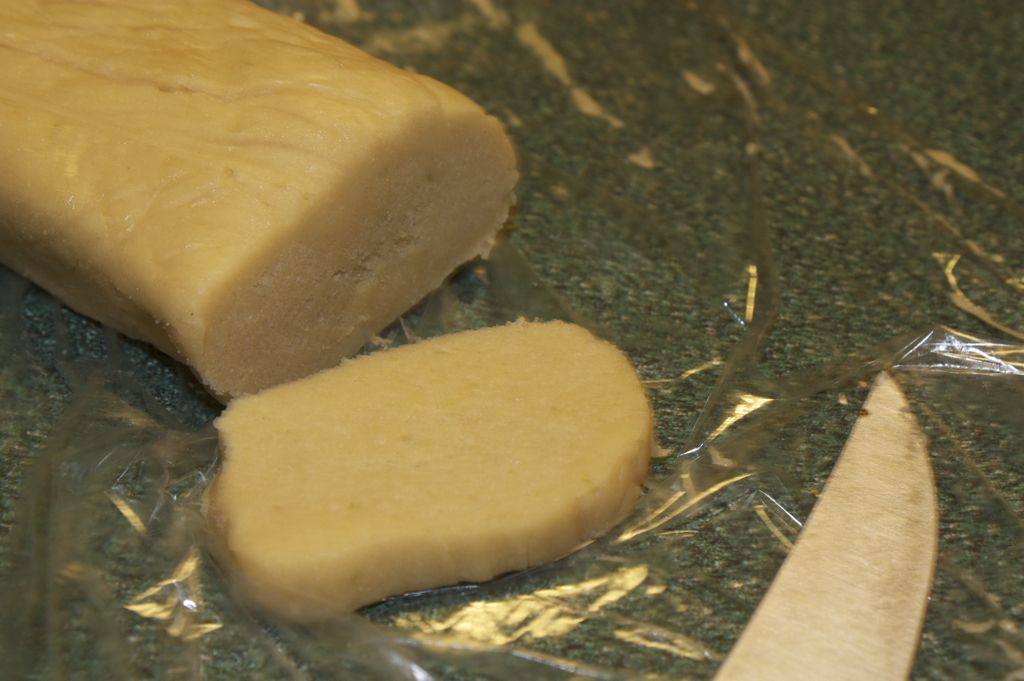 Divide the dough in half and roll each half into a log about 12 inches long. Wrap each log in plastic wrap and refrigerate for about 45 minutes, until firm.
Preheat the oven to 400º.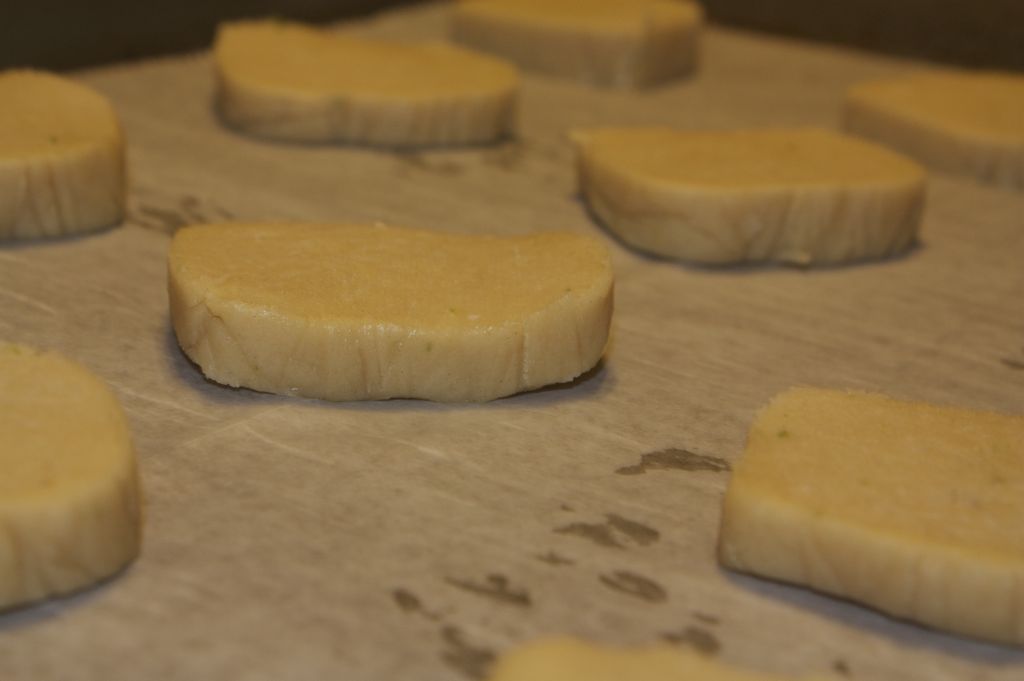 Slice the dough logs into 1/4 inch thick slices and place about 1 inch apart on greased cookie sheets. Bake for 8-10 minutes until the cookies are lightly brown.