Last weekend I had the pleasure of getting together with three excellent people to do some cake decorating. As a donation for an auction at my temple, I agreed to give some cake decorating lessons for anyone who wanted to try their hand at a little icing and fondant kneading.
I can't claim to have any expertise in cake decorating lessons. All I know about cake decorating I've learned from tagging along to a Wilton cake decorating lesson at my local Michaels and the rest I've taught myself from watching a lot of Food Network.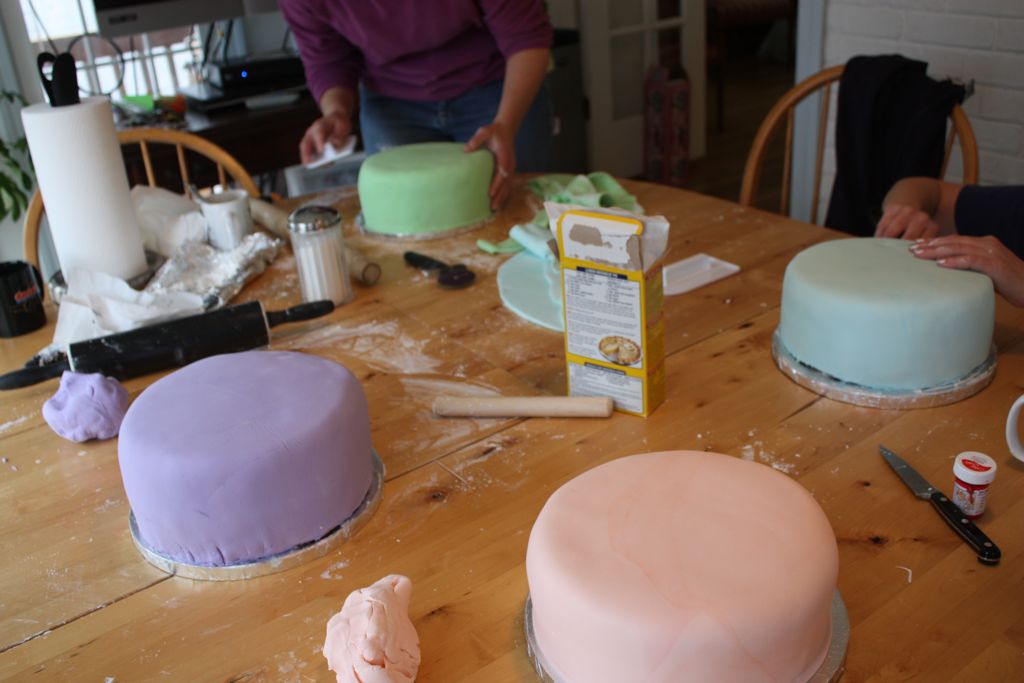 We started with some basic icing and then jumped right in with the fondant. I have to say, I was mighty impressed with the fondant working. These ladies were pretty exceptional when it came down to putting the fondant on the cakes. Everyone ended up with a mostly smooth cake and their first tries were boatloads better than my early cakes.
After that we let our imaginations run wild. We rolled, we cut, we blended, and we had a lot of fun. The cakes came out great if I do say so myself!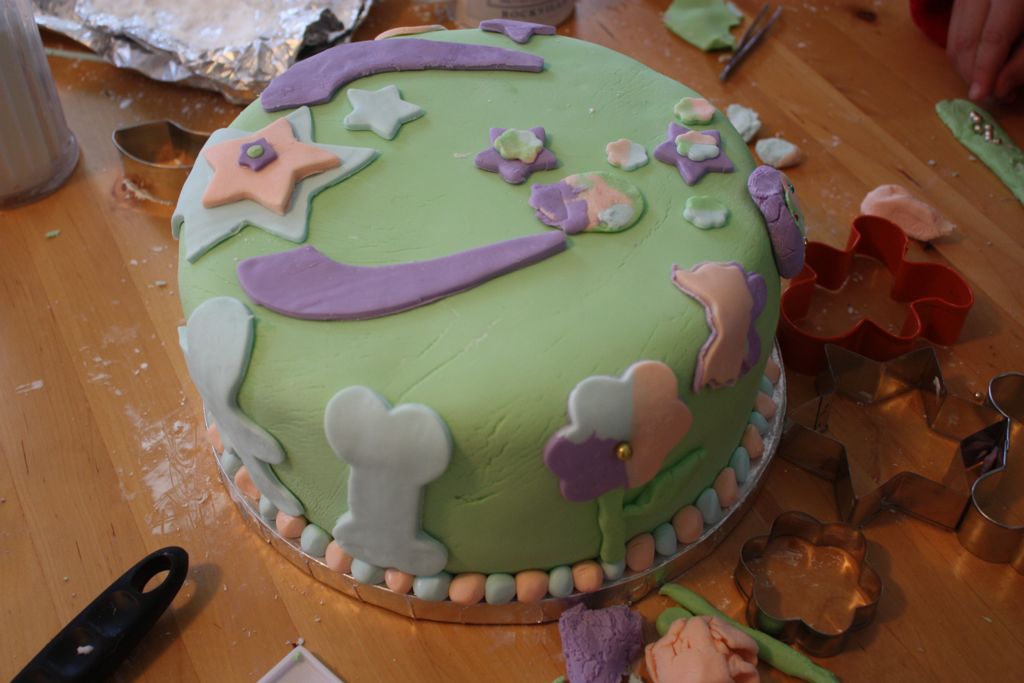 Elena was gracious enough to let us make a mess of her kitchen and she had some special helpers decorating her cake.
I loved Haya's flower on her cake. Plus, she totally rocked the border.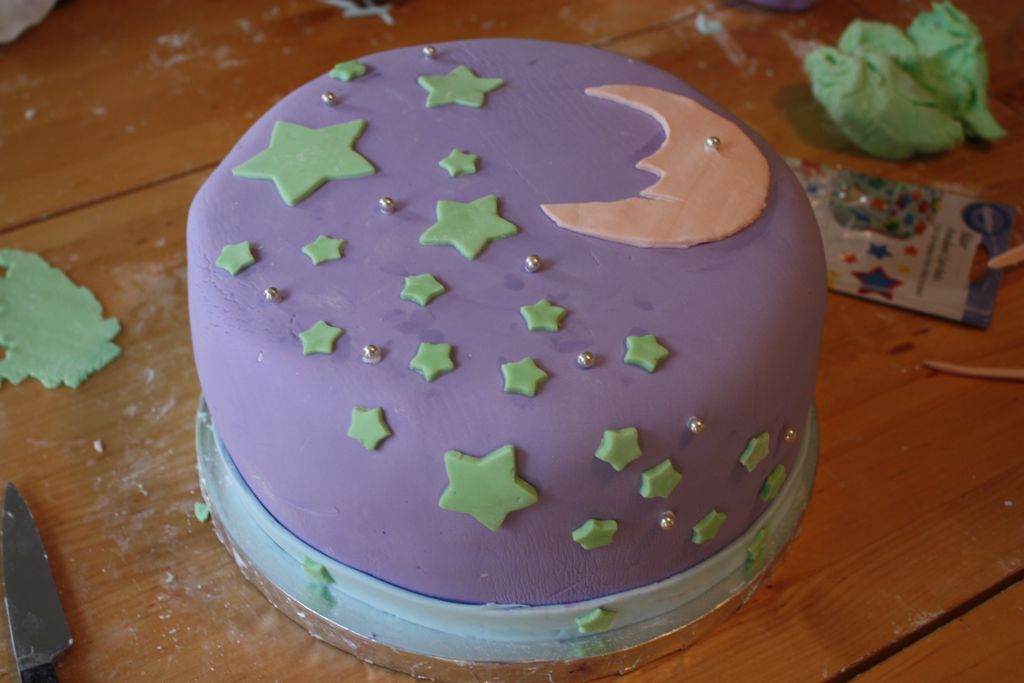 Rachel totally had a vision and went with it. Her star motif was awesome (and something I might steal for future cakes).
I made a cake for my "cousin" Aron's birthday.
Overall, I think things went pretty well. We all had a great time and hopefully everyone learned a few tips and tricks!