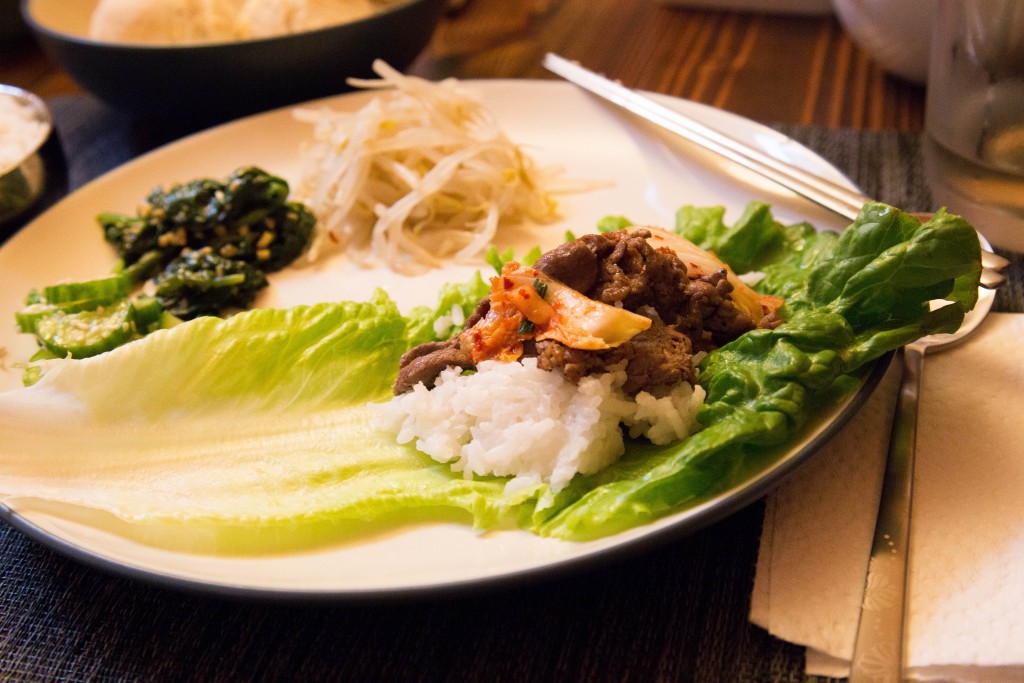 Jen, Evan, and Owen came over for Sunday Night Dinner and I was really craving Asian food, so we decided to make quick and easy Korean food for dinner. Most Korean meals have a plethora of banchan, which are the little side dishes that come with every meal. As much as I love to cook, I wasn't about to make six different vegetables, so instead we went with three, plus some pre-marinated meat from the local Korean supermarket.
It had been a busy day, with what, all that going out to lunch and taking naps on the couch, so we got a little late start getting everything together. One good thing about making banchan though, are that they are all seasoned with limited number of ingredients (which are often the same ingredients) so we were able to get the food on the table not too long after Jen, Evan, and Owen arrived.
Turns out Owen is a fan of Korean food (or at least throwing Korean food on the floor) and the rest of us enjoyed putting the Korean food in our mouths. Evan declared gochujang (Korean red pepper paste) the new Sriracha which goes along with Andrew's prediction that Korean food is finally going to go mainstream. I'm cool with either of those things happening.