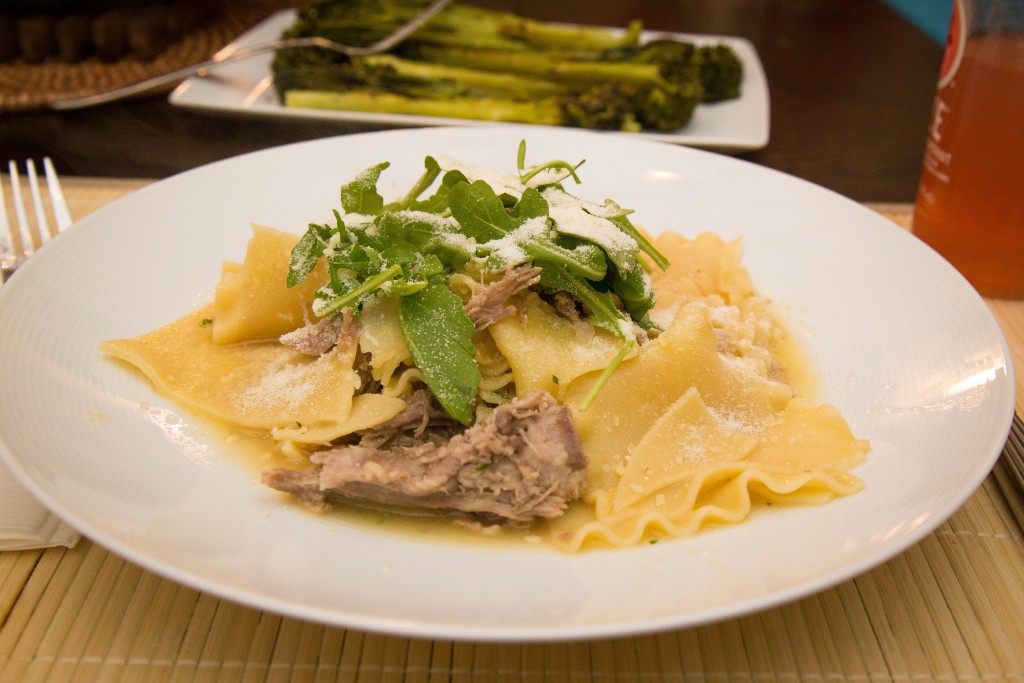 For our last Sunday Night Dinner on 2016, Andrew, Lulu, and I went down to Jen and Evan's for dinner. When we got there, Evan was out on the hunt for lasagna pasta, Owen was chilling in the kitchen, and Jen was shredding up an enormous pork shoulder.
When Jen told us she was making the smitten kitchen pork ragu, I have to admit, I didn't really get it. But once it was on my plate, it was so good. It was the kind of nice, warm, satisfying meal you want when the weather starts to get chilly, but it wasn't so heavy that I felt like I needed a nap afterwards. The broken pasta was made from lasagna noodles broken into large pieces by hand. The pork was cooked in a broth with onions, celery, and fennel. Sprinkled with arugula, cheese, and lemon, I went back for seconds (and maybe thirds).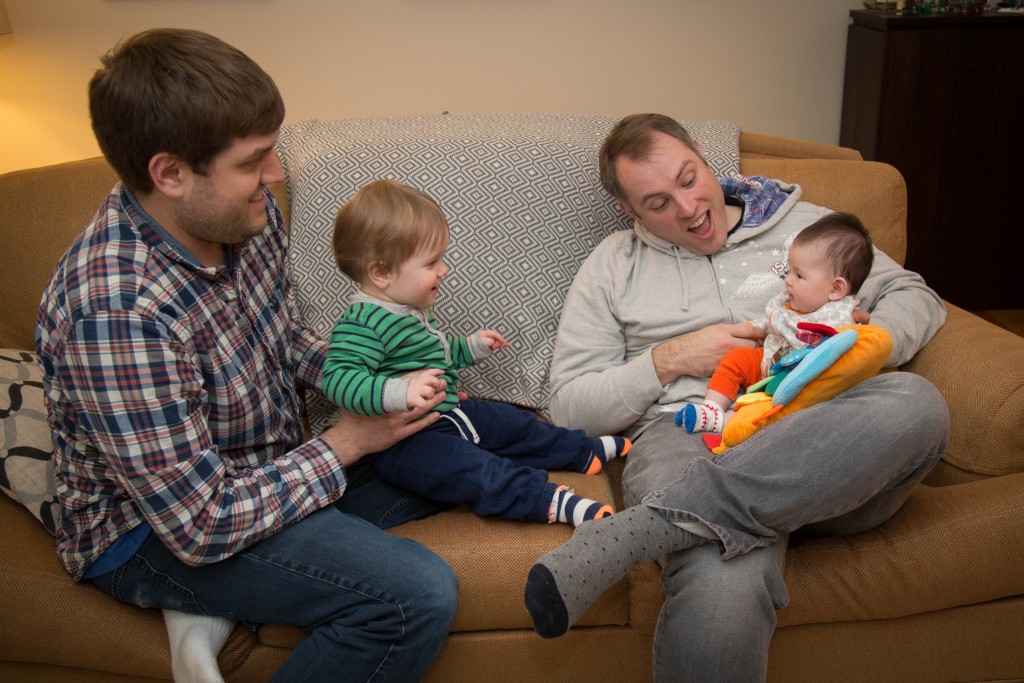 Owen and Lulu got to hang out together and they seem to be warming to each other. Well, Lulu seems less skeptical of Owen, and Owen is still very enthusiastic and seemingly fascinated by Lulu.
A little daddy switch-a-roo before we called it a night and brought two full parents and one pooped baby home. What a good way to cap off 2016 Sunday Night Dinners!