Finally! After over a month since our last Sunday Night Dinner, Jen, Evan, and Owen came over for lunch today. Seriously, it's been a while. Late Saturday night we realized we hadn't actually planned anything, so Andrew got up early this morning, went to the store, and came back with ingredients for fajitas!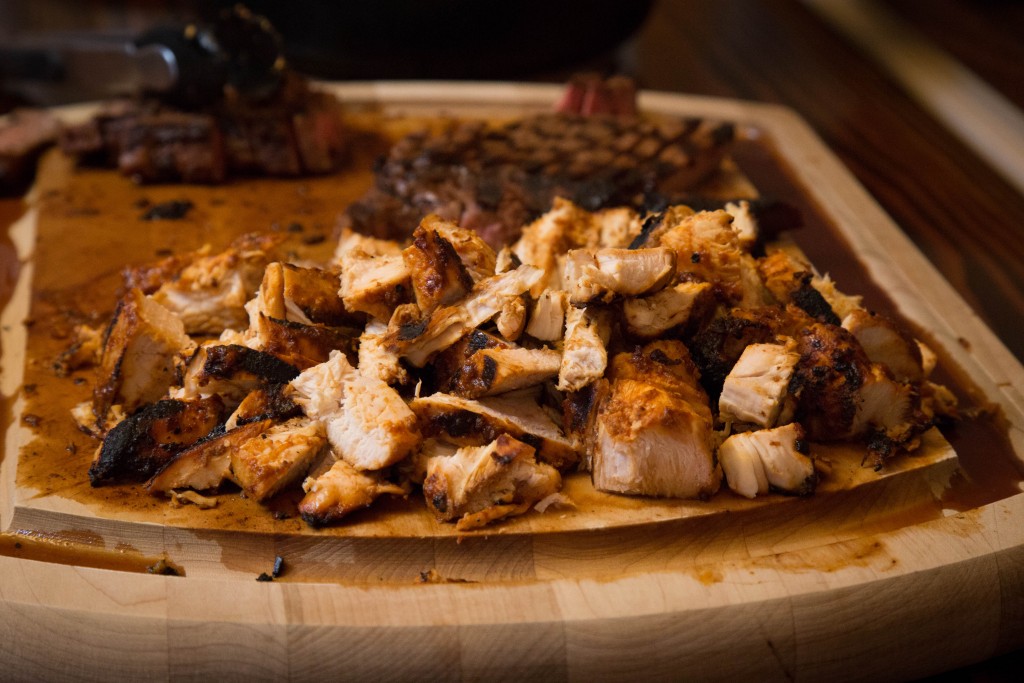 A few minutes after Jen, Evan, and Owen walked in the front door, Andrew walked in the back door with an enormous platter of meat. Like, so much chicken and beef. Apparently it was on sale. And it was delicious. The chicken was marinated in an adobo marinade and the beef was seasoned with taco seasoning and they were both cooked perfectly.
Owen, however, was much more excited about the leftover green beans in our fridge. That is a face of fierce determination when it comes to eating green beans.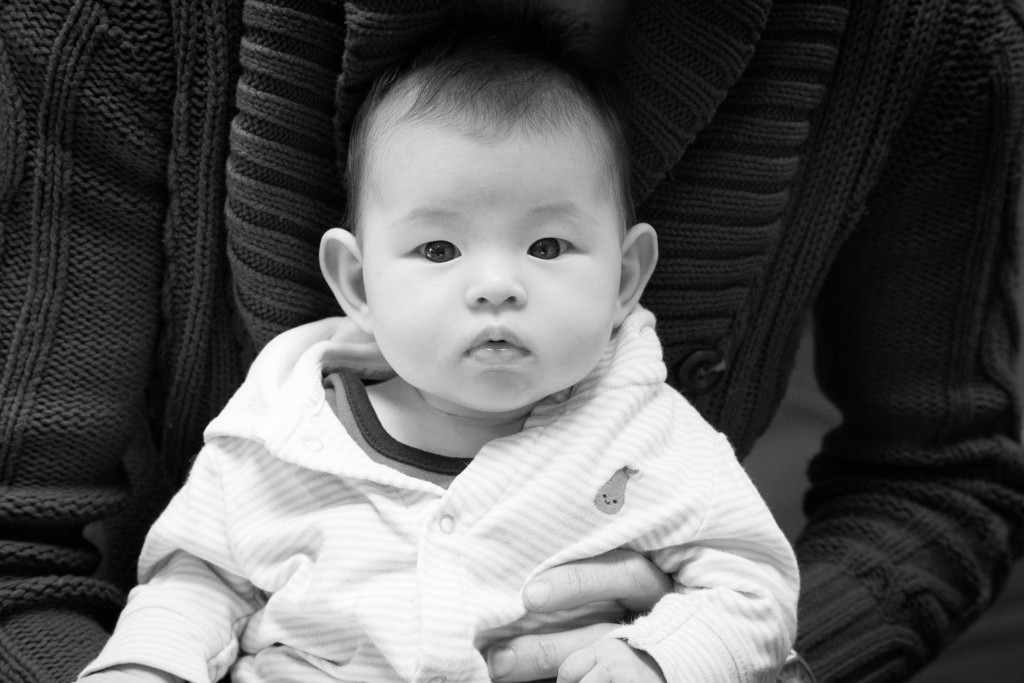 And Lulu, Lulu was just wondering what the heck was going on.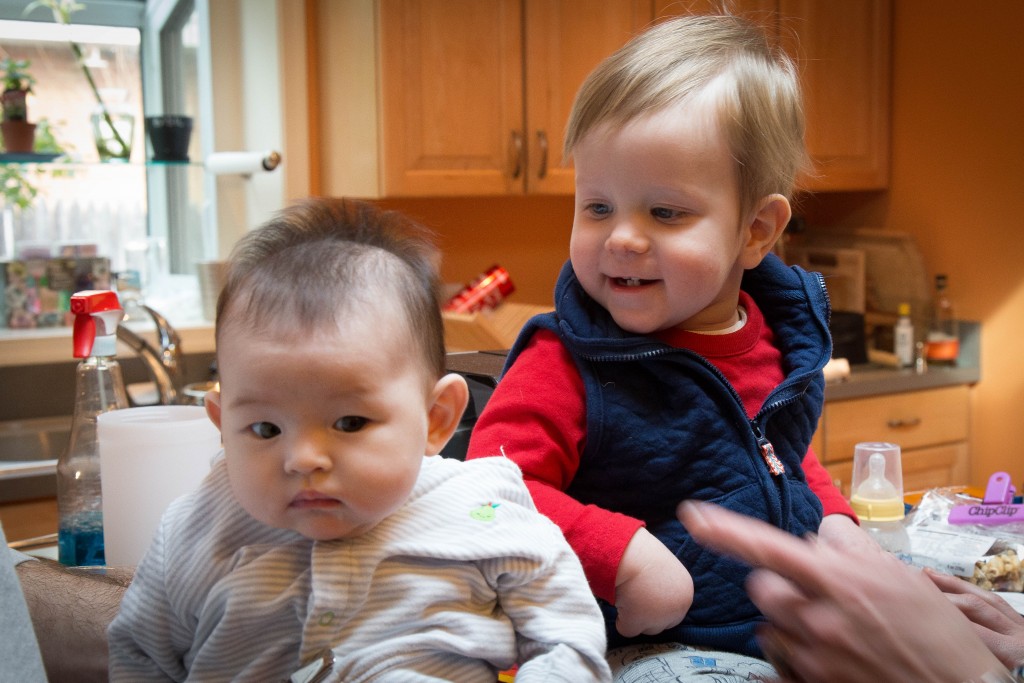 I mean seriously. Someone please caption this photo for me.