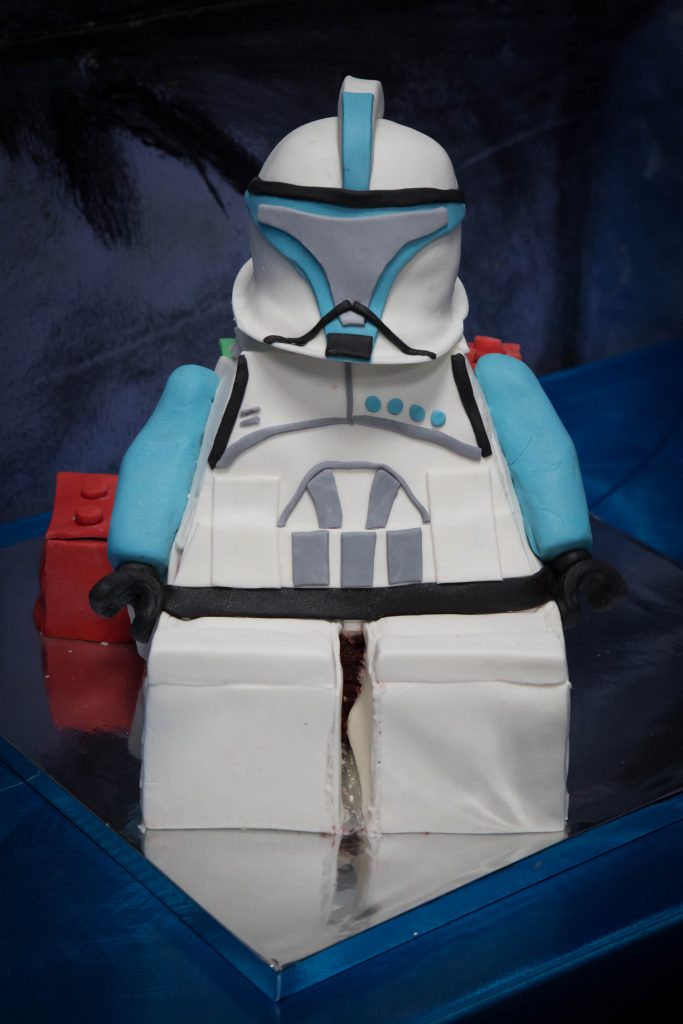 I've promised each of the Abel kids one spectacular birthday cake, as long as they cash it in before their tenth birthday. Deadlines are approaching and flying by, so it was time to get some cake orders in.
Jackson turned nine this year and for his birthday he requested this Star Wars Lego cake. This wasn't the first time I'd made a Star Wars Lego cake, but the last time I made one was over seven years ago and made at a point in my life when I could pull all-nighters making cake without a tiny human clamoring for my attention.
The last time I made a Lego cake I tried to be true to the proportions of the minifig and scale up in cake form. And the last time I did this, the cake toppled over. Well, seven years later I forgot all about this and once again tried to keep my dimensions consistent. And guess what?!
The cake fell over.
Luckily it was early on in the construction and I had the chance to change him to a sitting position without too much trouble. The head is made of rice crispy treats and decorated with fondant. The body, legs, and lego blocks are all red velvet cake with cream cheese icing. The decorations were all hand cut out from fondant.
Andrew, Lulu, and I got to drop off the cake and enjoy a pretty sweet laser tag birthday party. We won't discuss exactly how competitive Andrew can get at laser tag…
Happy birthday Jackson!