I would like to preface this with an apology for my lack of posting lately. Life has been very busy with important things like baseball games and Ikea furniture. I promise to work on my frequency of posting and improve. So Kathy Hill, this is for you.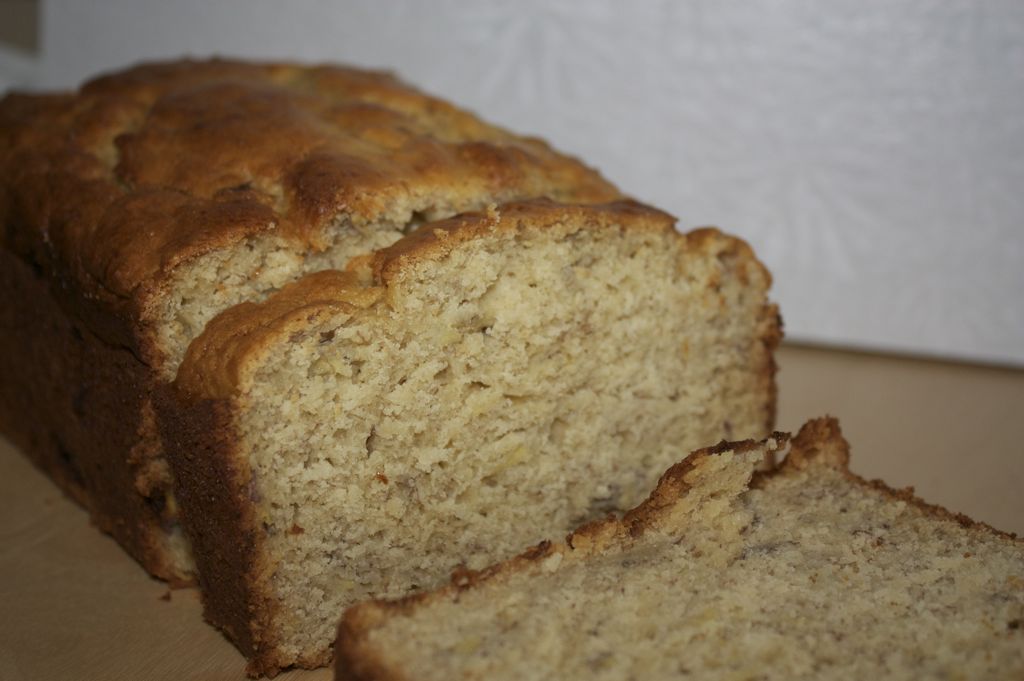 So…sometimes I love bananas. Sometimes I can't stand bananas. And sometimes I just buy bananas with the intention of letting them over-ripen so I can make banana bread.
I love banana bread. It has bananas in it so it's a suitable for breakfast. Slather on some peanut butter and some thinly sliced apples between two pieces of banana bread and you've got lunch. It's sweet, so it's nice for an after dinner snack. Seriously, when is a bad time to eat banana bread?
This banana bread has become my staple baked good. When I feel the urge to do a little baking but don't want to destroy my kitchen, I whip this baby up, slide it into the oven, and an hour later I have a lovely, comforting smell wafting through my house. And the recipe is from the Disney Family Cookbook so it's easy.
Easy Banana Bread
adapted from the Disney Family Cookbook
1 stick butter, softened
3/4 cup brown packed brown sugar
2 eggs
1 tsp vanilla extract
2 1/2 cups of all-purpose flour
1/2 tsp salt
1 1/2 tsp baking powder
1/2 tsp baking soda
1 cup overripe bananas (about 3 small bananas)
1 container of strawberry yogurt (This is my preference. I use the kind with the fruit on the bottom. You can use plain yogurt or really any flavor you want. Once I used a container of chocolate pudding.)
In a large bowl, whip the butter. Then add the brown sugar and mix until it's creamy. Add each egg one at a time, making sure that each egg is fully mixed in before adding the next. Then add the vanilla.
In a separate bowl, combine the flour, baking powder, baking soda, and salt.
In yet one more bowl, mash the bananas with a fork. I like to leave them a little chunky.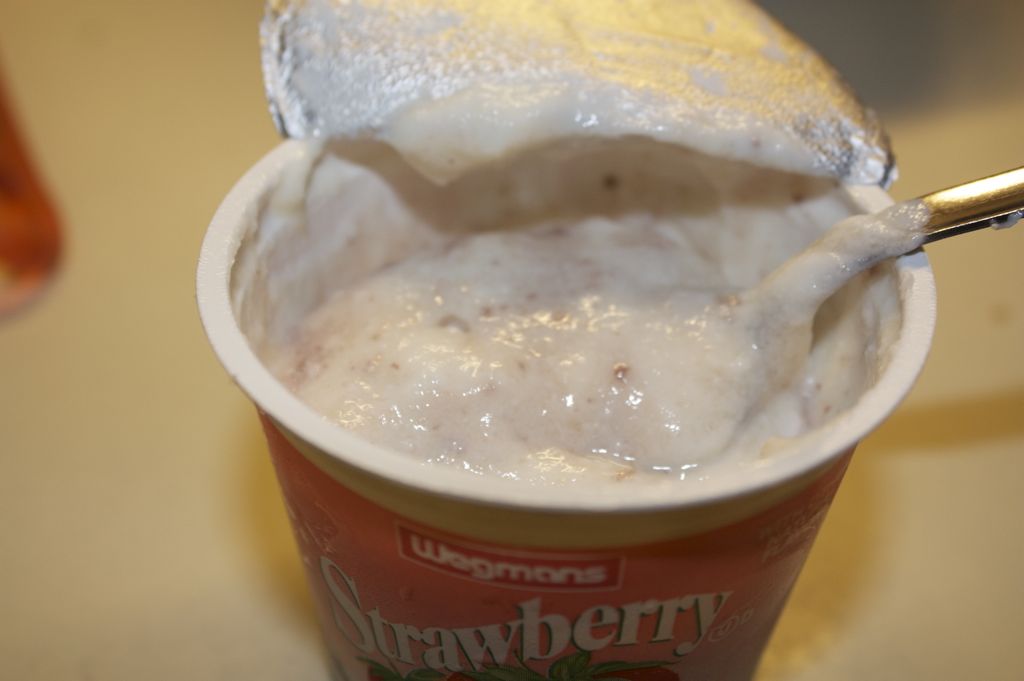 Add 1/3 of the flour mixture to the large bowl with the butter and combine well. Then add half the banana and mix. Add another 1/3 of the banana and the rest of the banana and combine. Finally, add the last 1/3 of the flour mixture and the container of yogurt.
Continue stirring until all of the flour is mixed in.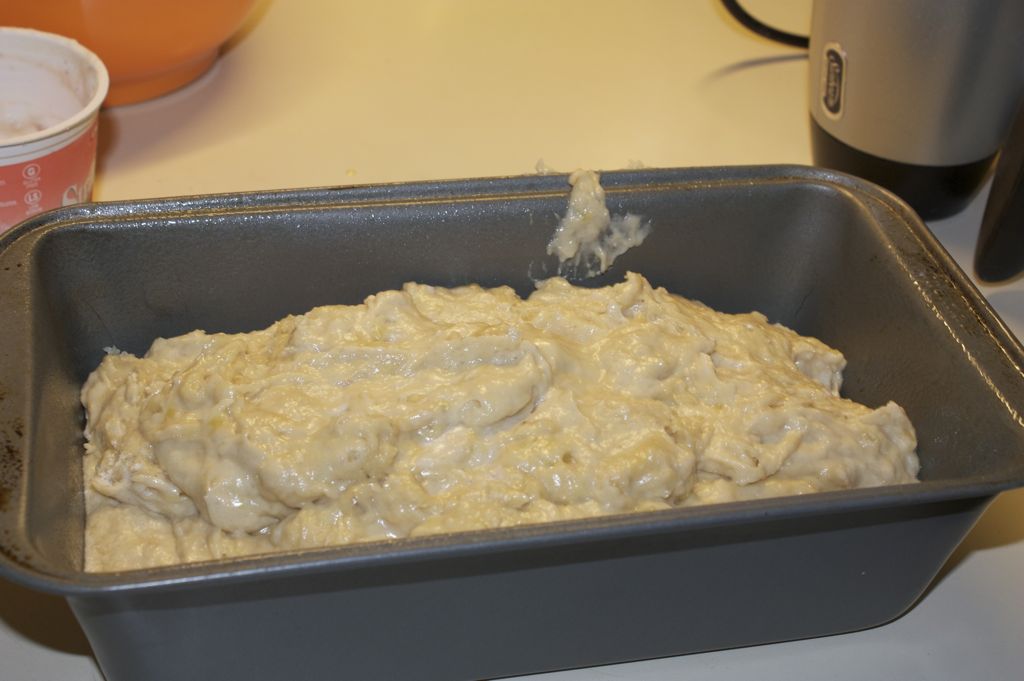 Pour into a greased bread pan.
Bake for 60-70 minutes (sometimes a little more) at 350 until a knife comes out clean and the top is brown.
Remove from the oven, let cool, and try not to burn your fingers while grabbing a slice.