Whew, what a whirlwind of a weekend. And can I use more "w's" in a sentence. I bet you I probably could. We'll leave that challenge for another time. Right now I am very very very very tired.
We've been getting up early to take advantage of the weather and squeeze in as much stuff as possible. This morning we got up early so we could go relax on the beach for a couple of hours before we had to leave. Seems weird to be getting up all early and stressing out to relax, but…well…we're special people.
So we got up and went to the beach behind our hotel to read and sleep and soak up the sun. And then we saw dolphins! Unfortunately I wasn't able to snap a picture, but it was so cool! You could see them come up for air and their little fins poked out of the water. My mom was really good at spotting them. Me – not so much. They weren't one of those cool albino ones, but cool nonetheless.
Afterwards we decided to hit up the Wright Brothers National Memorial. It's in Kitty Hawk, at the exact location where the Wright Brothers (no way!) flew for the first time. They have markers where the plane took off (no wheels by the way, just a sliding guide because it was too soft for wheels) and then they've marked where the first four flights landed.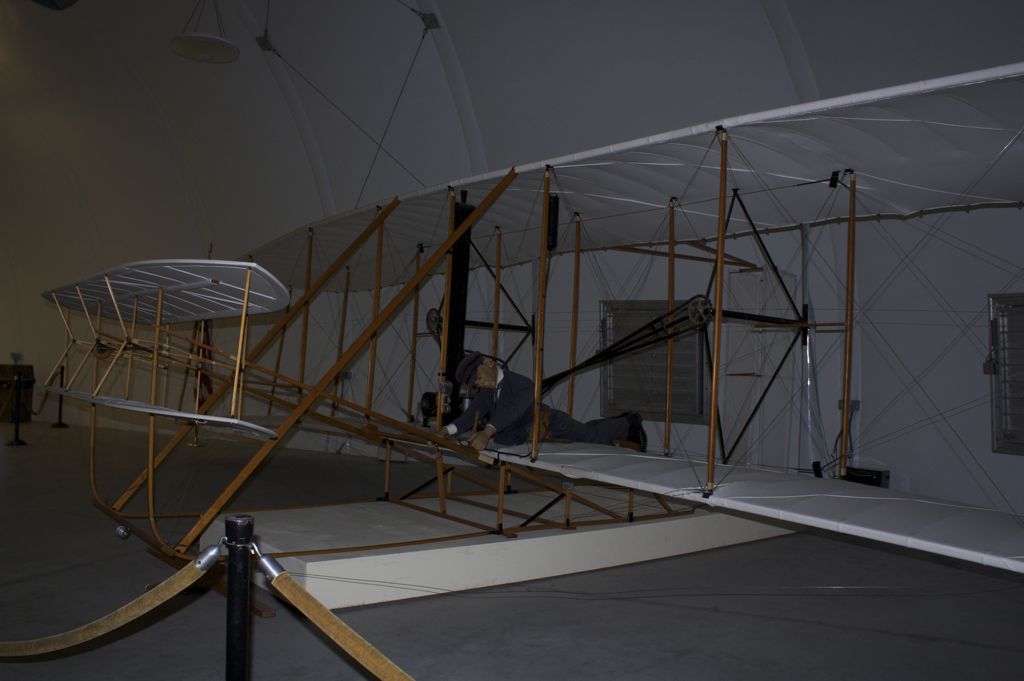 The exhibits are a bit repetative. They have a model of the hut/shack things the brothers lived in while they were working on their plane. Nothing too exciting, but definitely better than the cabin the Unibomber lived in. They also have lots and lots of models of the plane they flew. You guessed it, that's the picture above.
Also, apparently NASA sponsors some of the exhibits or something because there was a little NASA section. Nothing too exciting, but I got one step closer to fulfilling my dream of becoming an astronaut.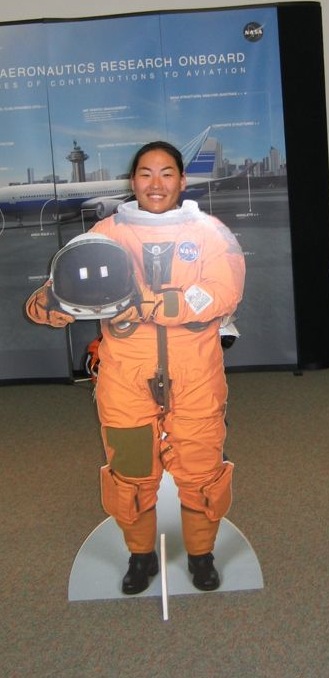 After that we headed home. We looked for the fourth lighthouse, but failed to find it. Instead we found Mel's Diner. My mom really wanted to go there because she thought it might be the diner from a TV show she used to watch as a wee child. I searched for a show called "Mel's Diner", but failed. I'm going to guess she was thinking of "Alice" which took place in a diner called "Mel's Diner" but was in Arizona. The Jackster was only 2/3 of a continent off.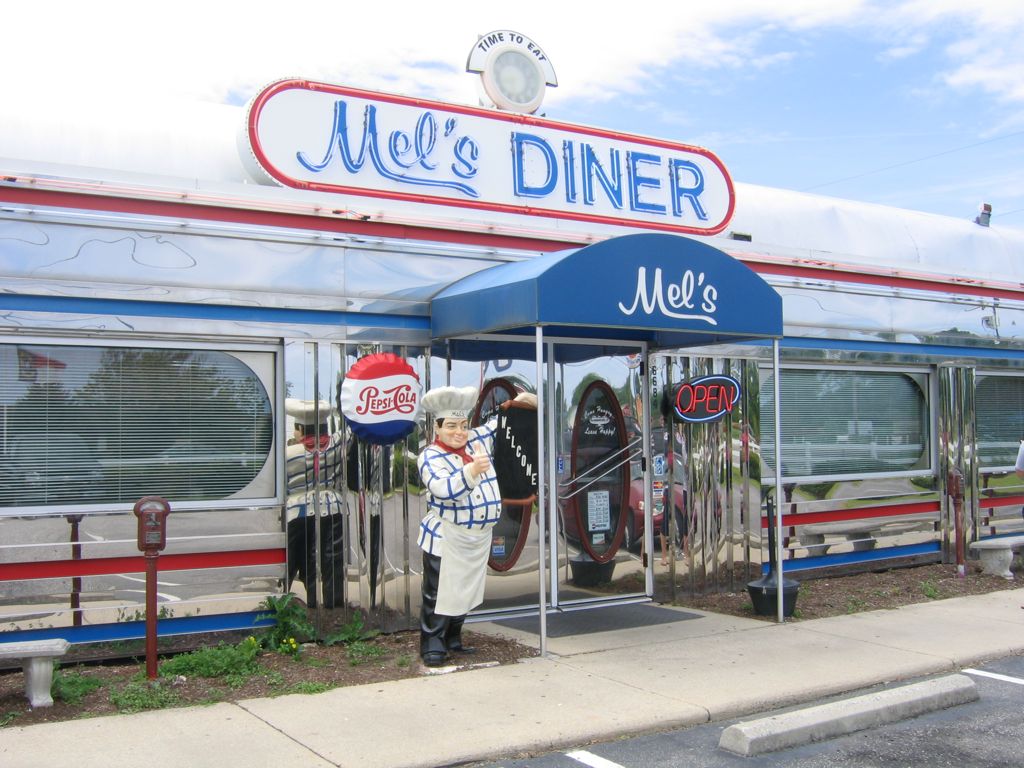 It was a charming place though with some pretty terrific, yet enormous burgers. We also hit up Sonic again because I have a unwavering desire for Route-44 lemon-berry slushies. Then it was time to hit the road and head home.
Overall, it was quite an enjoyable although not overly relaxing trip. I am now tired and need a vacation from my vacation. However, many cakes are needed this week so my oven is calling. Look for some new posts about my baking extravaganzas later this week!