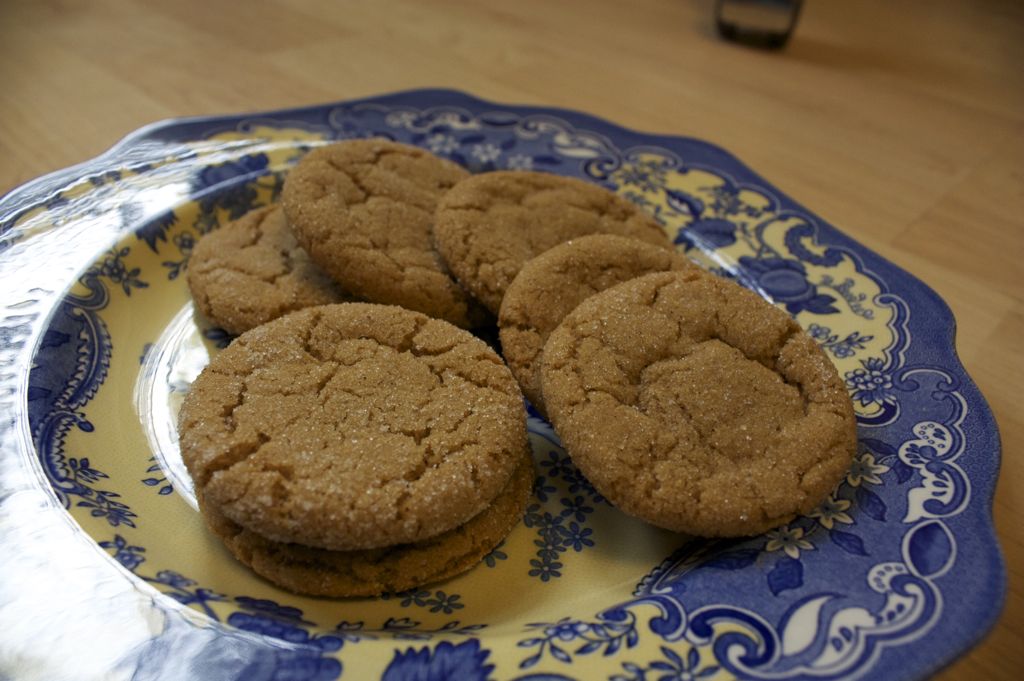 I'm moving. I think I told you about it before. We had done our research online, perused the potential suitors, saw them in person, and thought we had found true love. Well, we were wrong. That first place was a tease. Instead we ended up somewhere better. It's bigger, it's cleaner, the landlords are awesome, and it comes with a ping pong table. Oh…and they are supposed to be building a Wegmans down the road. Could it get any better??
But, oh yes, back to the moving. Moving means packing. And somehow I've accumulated a lot of junk. During my packing, I've also found a small box. What is in this box do you ask? Well, I can't tell you. Because this box is a present I was supposed to send to my friend Elizabeth. In May. Of 2008. Whoops.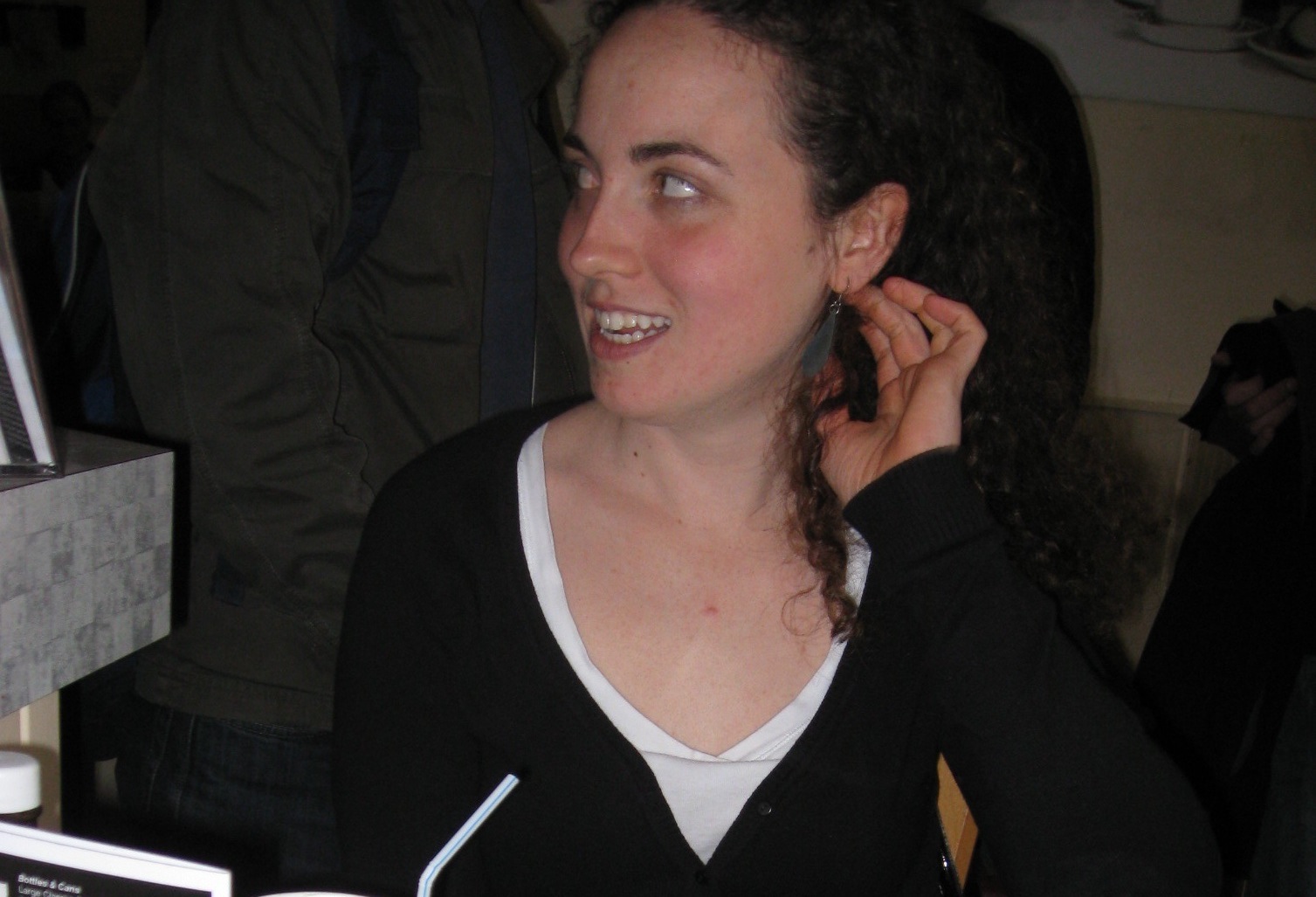 This is Elizabeth. She lives in Scotland. Because she is awesome like that. And when I went over to visit her last April (of 2008) I brought with me some running shoes, a final exam, and a recipe for the best ginger snaps ever. What I didn't bring with me was…molasses. And apparently molasses aren't all the rage in Scotland. I still made the cookies, but substituted treacle (which apparently is a real thing, not just something from Harry Potter) for the molasses.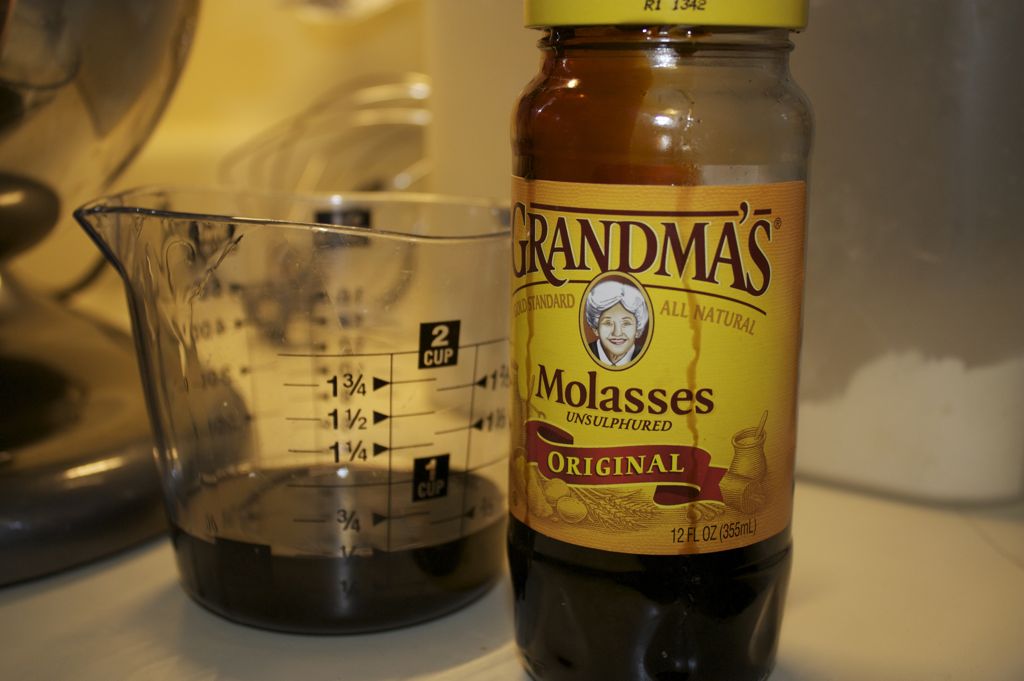 I got this recipe from my friend Jen, who got it from her friend Katie, who got it from her grandmother. I think. These cookies are so easy to make, they look beautiful, and unlike most ginger snaps, are slightly chewy.
Best Ginger Snaps Ever
1 1/3 cups vegetable oil
2 cups of sugar + a little extra for coating the cookies
2 eggs
1/4 cup of molasses
4 cups of flour
1 tsp salt
2 tsp cinnamon
2 tsp ginger
4 tsp baking soda
In a bowl combine, the oil and the sugar until well mixed. Add the eggs one at a time, making sure they are completely mixed in before adding the next. Finally, add the molasses. Stir the wet ingredients 4-5 minutes (with a stand mixer or hand mixer) until they form a uniform batter.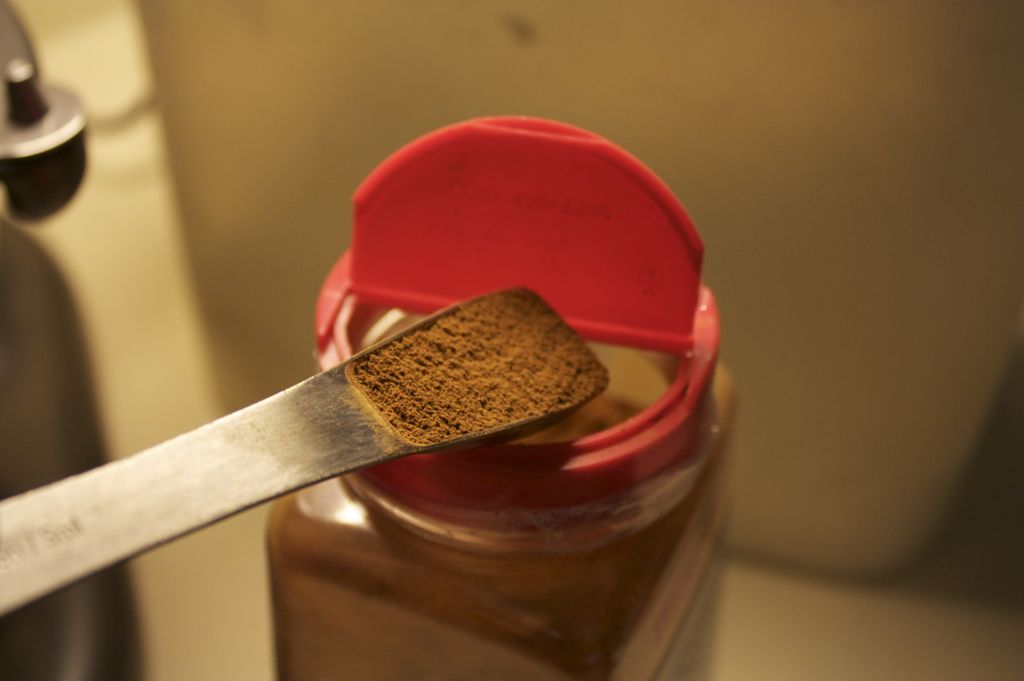 In a separate bowl, combine the flour, salt, cinnamon, ginger, and baking soda. Slow add the dry ingrediants to the wet batter. A stand mixer comes in really handy here, as the cookie dough gets pretty thick.
Using your hands, make small balls with the dough. Maybe about a tablespoons worth. Pour some granulated sugar into a bowl. Take each of the balls of dough and coat them with the sugar.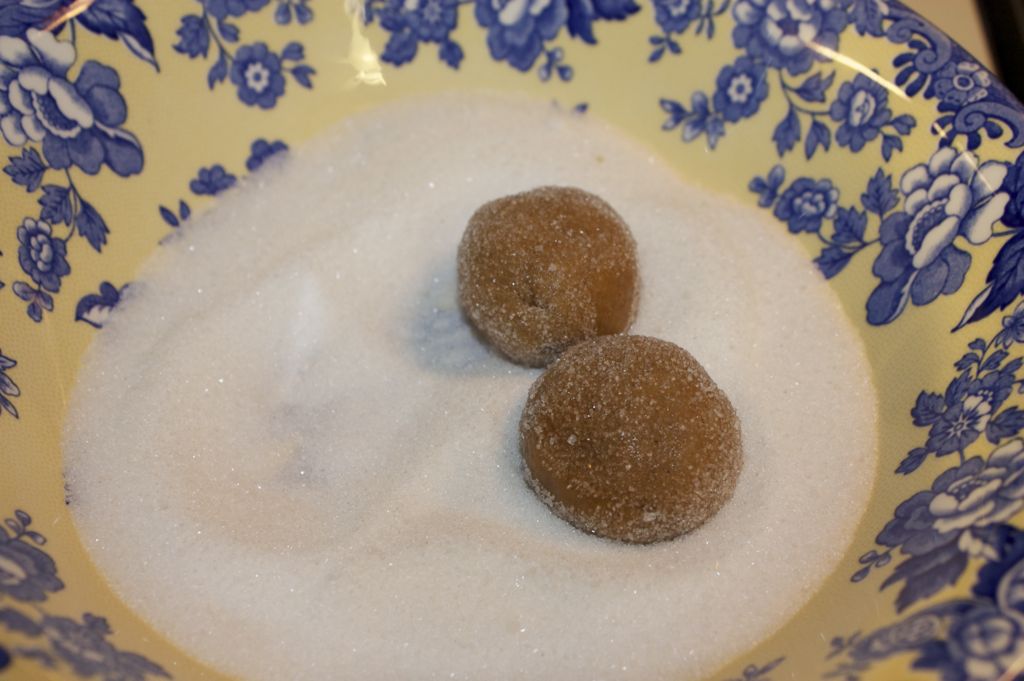 Place the balls of dough onto an ungreased cookie sheet. Don't worry if your balls of dough aren't uniform. As they bake, the dough magically forms into a circle.
Bake for 7-8 minutes at the 350º.
When the tops look cracked, the cookies are done. They might look a little puffy on the sheet, but once you take them out of the oven they will flatten out.
Let them cool for only 2-3 minutes on the sheet before transferring them to a cooling rack. I've found the longer you leave them on the sheet before transferring them, the more likely they are to stick.
Try to resist eating 10 at a time.