It's pumpkin season! Pumpkin pie, pumpkin cookies, pumpkin lattes (if you like that sorta thing)!
Turns out these cupcakes aren't pumpkin flavored, just pumpkin looking. I made them for Kathryn Hill's son's birthday. It was awesome. Pumpkin painting, giant apples, and the Not So Chilly Hilly Chili. I can't say I've been to a 2-year old's birthday party in a while, but I had a darn good time. Also, nothing beats watching a 2-year old shove an entire cupcake into her mouth at once. I almost fell out of my seat at the sight of that.
Also, full disclosure, these pumpkin cupcakes were Kathryn's idea too. I just implemented them. They came out cute as can be and made my kitchen a lovely orange sight. And I LOVE orange!
These cupcakes aren't too difficult to make. If you use enough sugar, it'll cover a lot of your mistakes. Easy peasy.
I first just whipped up my favorite cupcake recipe and icing. Whatever works for you should be fine. A little bit sturdier icing will help when making the leaves for the pumpkins though. I used orange gel food coloring to make orange icing. I set a small bowl of icing aside before dyeing it orange to dye green for the leaves.
After your cupcakes have cooled (make sure they have cooled! Hot cupcakes + icing = big mess), top the cupcakes with icing. It doesn't have to be neat, it doesn't have to be pretty, it just has to be sufficient.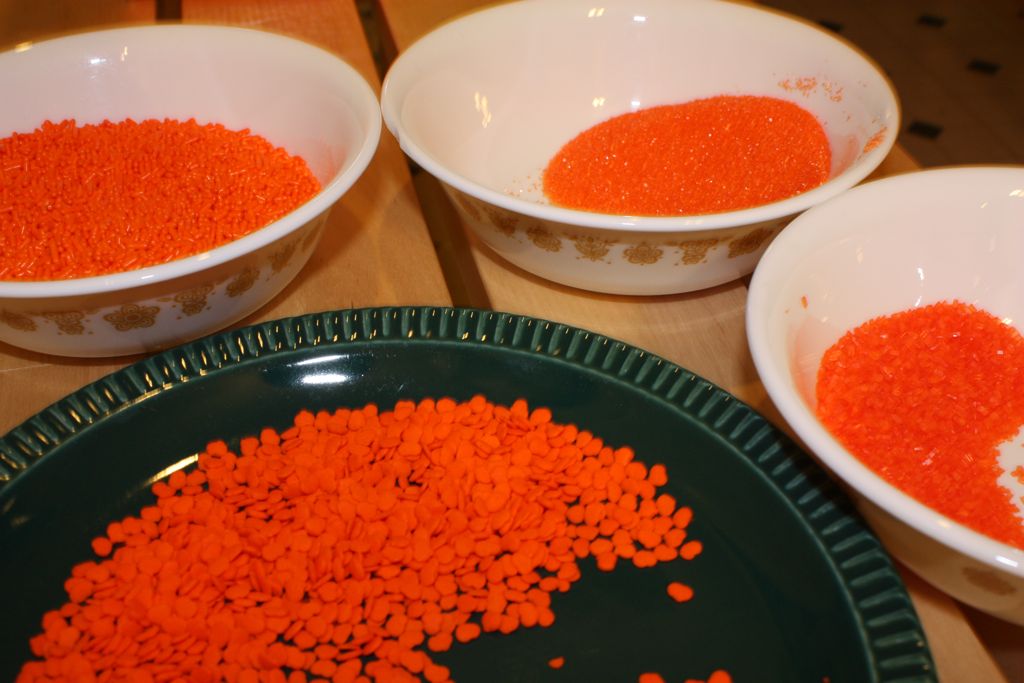 Once your cupcakes are covered, pour out some jimmies, sanding sugar, sugar crystals, sugar pumpkins…whatever floats your boat into a small bowl. Dip each cupcake, icing side down into the sugar until it is sufficiently covered. I went a little crazy and picked up pretty much every orange sugar topping I could find and made a variety of different cupcakes.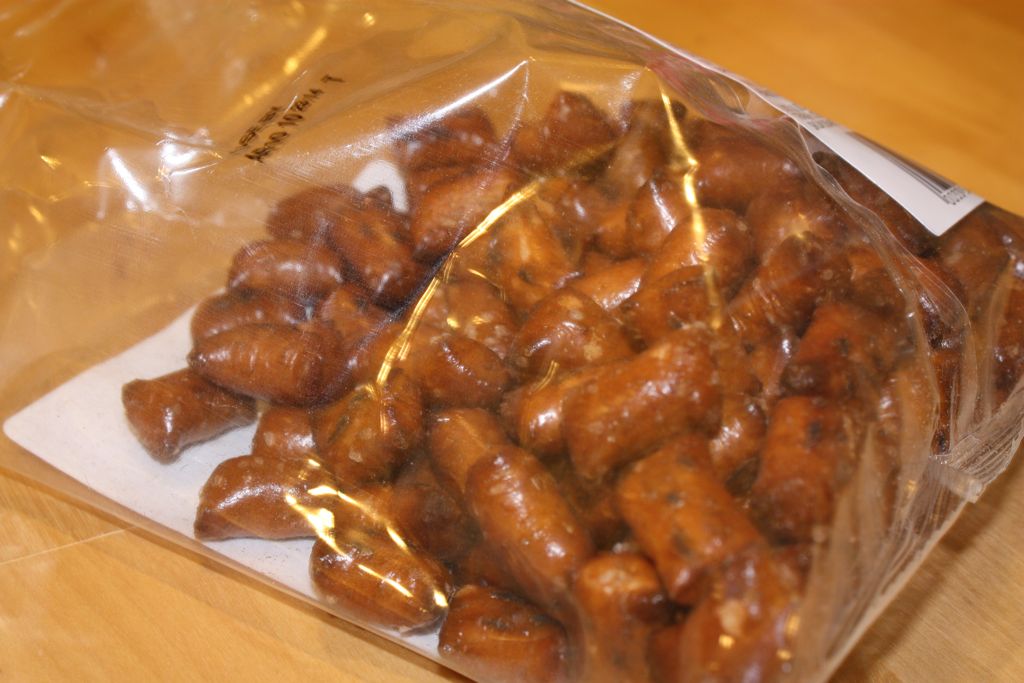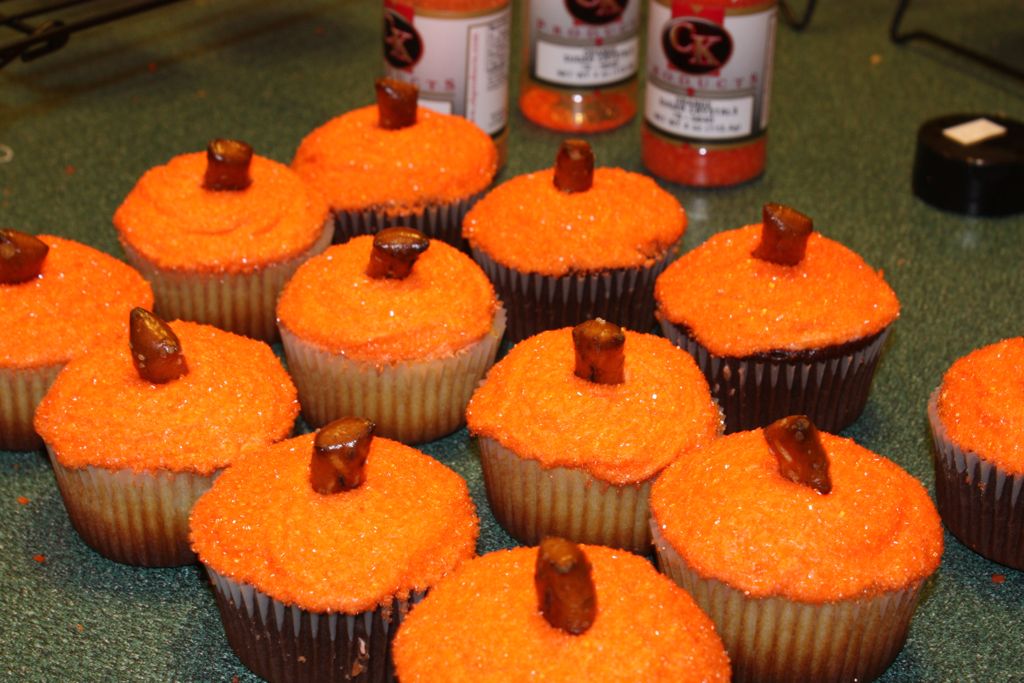 After your cupcakes are covered, take a pretzel (I used little pretzel nubs from Trader Joe's. Pretzel rods that have been broken into little pieces would work too) and stick it in the center of each cupcake to make the stem.
Finally, using a leaf tip, pipe a green leaf on each cupcake. You could also make your leaves out of fondant, or a less elegant way would to be to snip off the corner of a sandwich bag filled with icing and pipe them on.
And there you have it. Pumpkin cupcakes, easier than pumpkin pie.