Baking, baking, baking! I went crazy this past week. Ninety-five sugar cookies, 8 dozen cupcakes, and one adorable candy corn cake later, I'm still not done. I'm on a baking roll. But I'm not baking rolls.
We had a harvest festival at work this past weekend. They have moon bounces, face painting, food, and pumpkins for the little kids. Employees can come and set up tables to sell crafts, food, and baked goods. I've been going for a couple of years now and bringing lots of brightly colored cookies and cupcakes for the kids.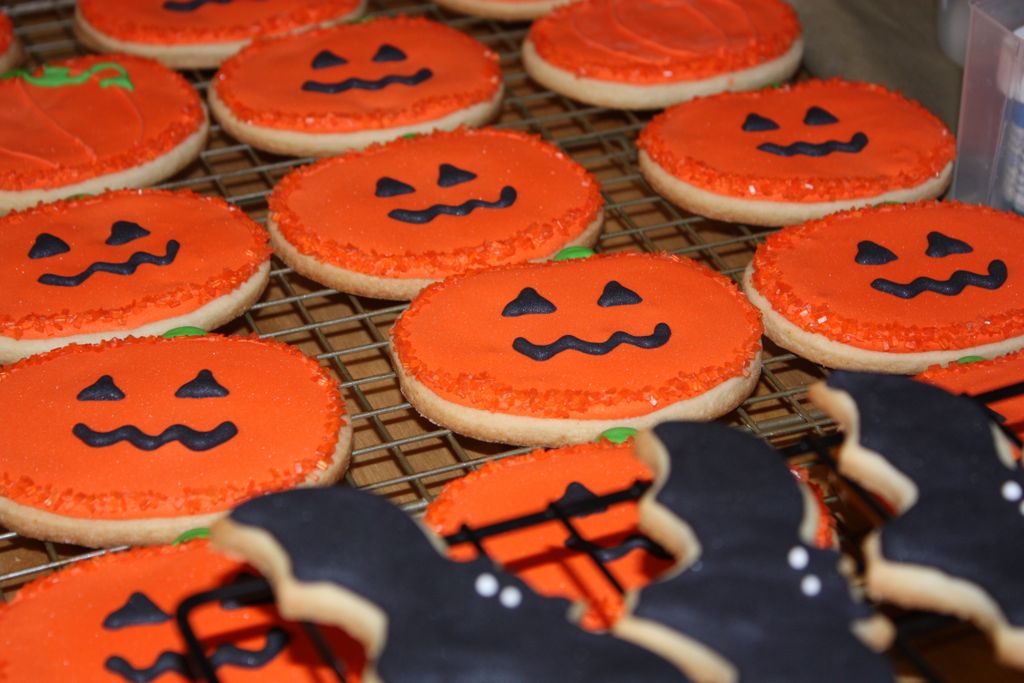 I do my part by stuffing the kids full of sugar and then giving them back to their parents. The kids are adorable though. This year I saw a little boy in a full head-to-toe monkey costume complete with a banana peel on his head. He was about 10 months old and had no idea what was going on, but you couldn't help but smile when looking at him.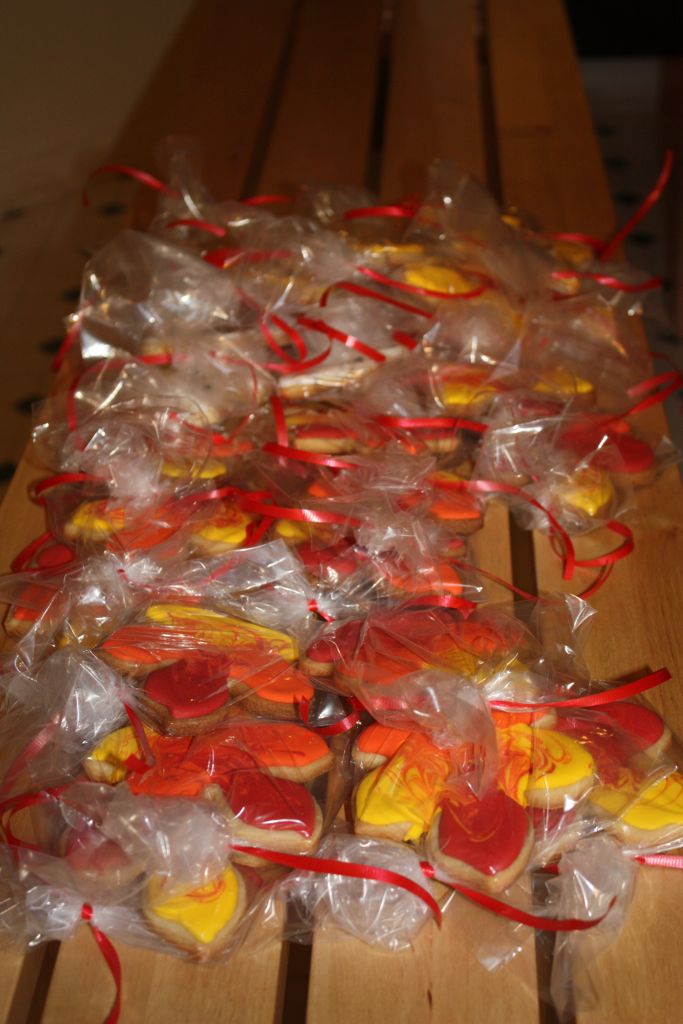 I spent many a late evening last week baking cupcakes, icing cookies, and decorating cake.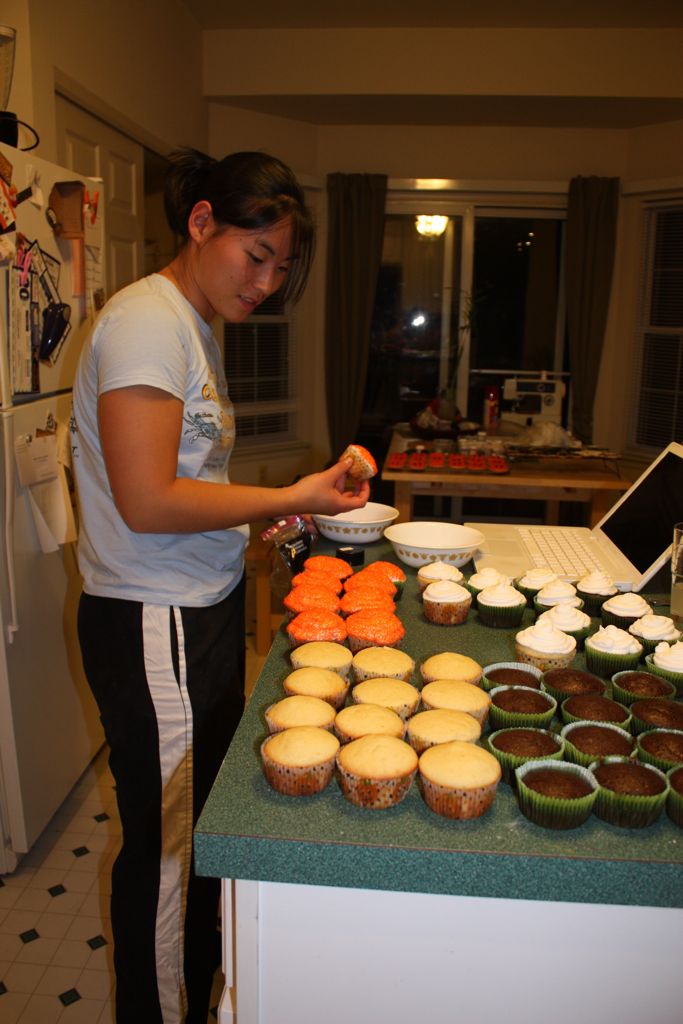 And yes, I do often bake with my computer in front of me. I have a minor fear I'm going to spill and entire bowl of royal icing on it sometime, but so far I've managed to keep it pretty clean.
I made chocolate cupcakes with chocolate icing, vanilla cupcakes with vanilla icing, chocolate cupcakes with vanilla icing and vanilla cupcakes with chocolate icing. And then I was very confused. So I made red velvet cupcakes.
Betsy got a hold of my camera and took a bunch of pictures of the cake making process. It was pretty cool because usually it's me taking pictures of it after the fact or holding my camera in one hand, trying to take a picture of whatever the other hand is doing. Again, risk of dropping camera in batter: high.
But cake scraps?! Perfect for future desserts. Do I hear trifle?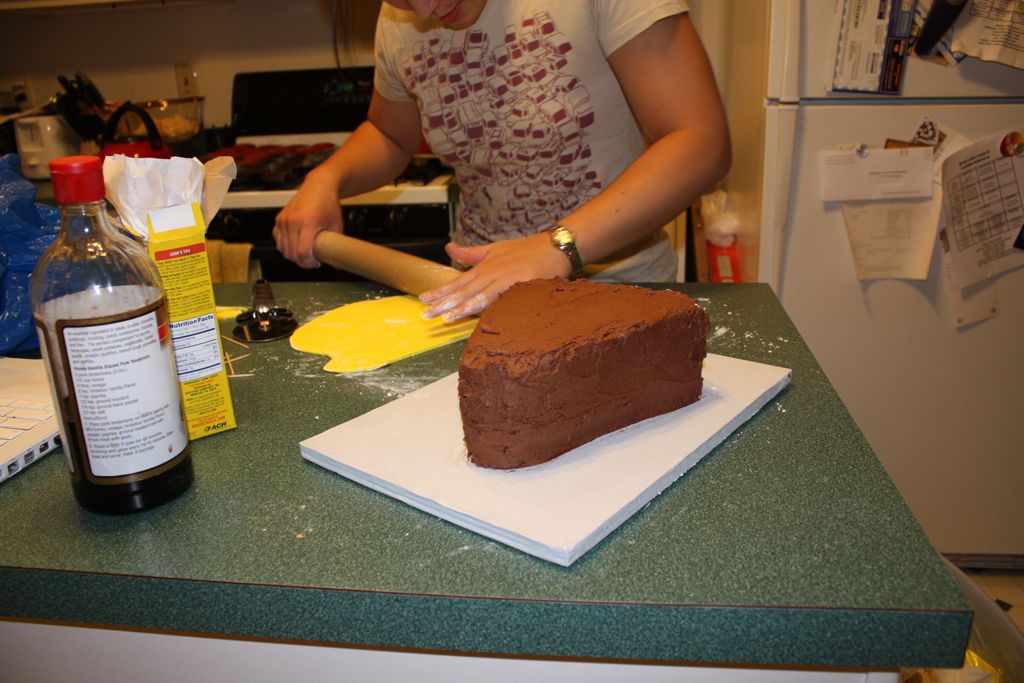 I decided to make a giant piece of candy corn cake for the harvest festival. I figured it was a pretty simple design but would still be cute. I started out by making a triangular shaped cake, icing it with some chocolate icing, and smoothing on some yellow fondant.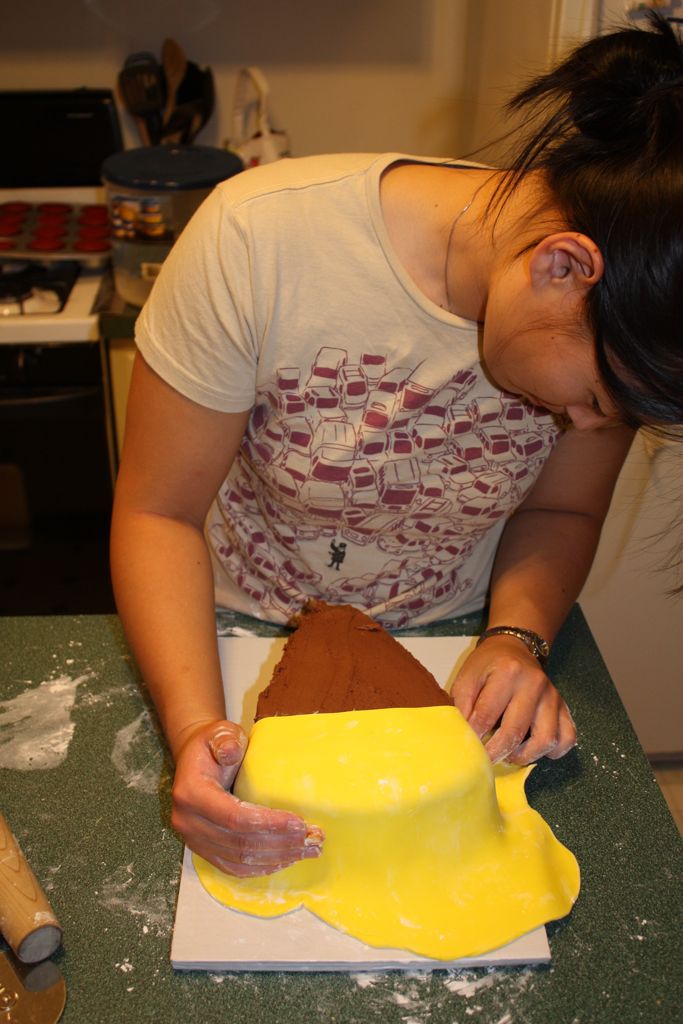 Next, I kneaded and rolled out some orange fondant for the center stripe of the candy corn.
Finally, I finished it off by smoothing on the white fondant.
But a giant piece of candy corn isn't all that exciting, so I decided to add a few little figures to up the cute factor.  A little ghost and a witch's hat did the trick.
And the finished product!
I think I might have finally come down off my sugar high by now…