Just had to bust into my suitcase to get my computer after I lost the keys to the very heavy-duty lock. And by very heavy-duty, I mean I busted the lock using my hairbrush.
Also, my bad, the Winter Olympics in 1972 were in Japan, not Munich, so I have no idea why there's a hockey rink at the Olympic complex now. Maybe they got confused?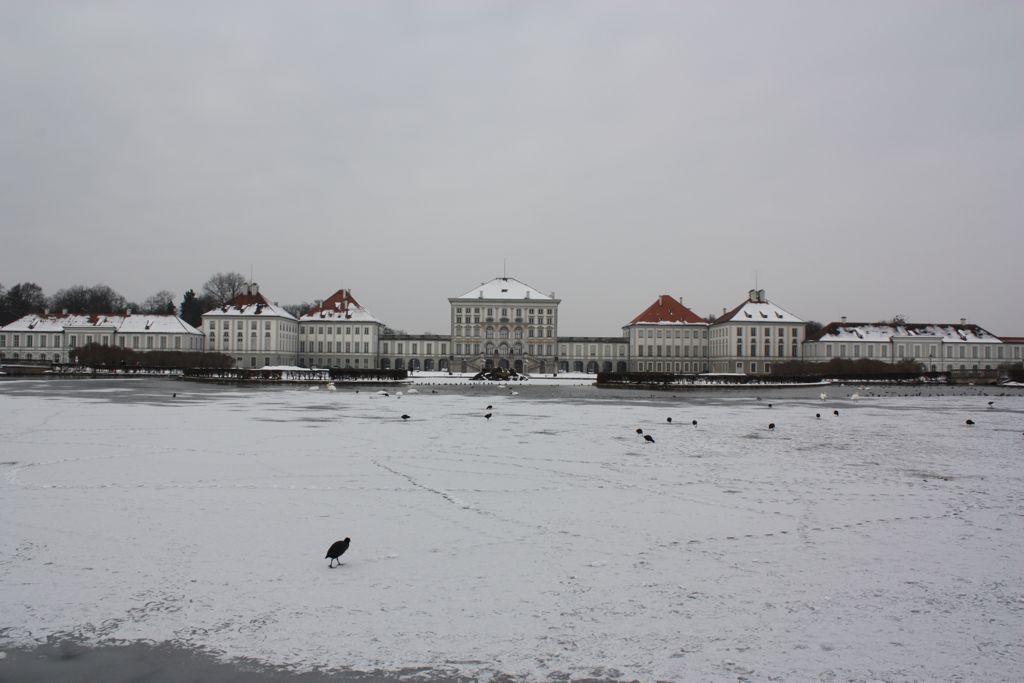 Anyways…today was a good day. It was only moderately freezing for most of the day and I didn't get up excessively late so I was able to actually see some stuff today. I started by heading out to Nymphenburg Palace which was the summer residence of the Bavarian royalty.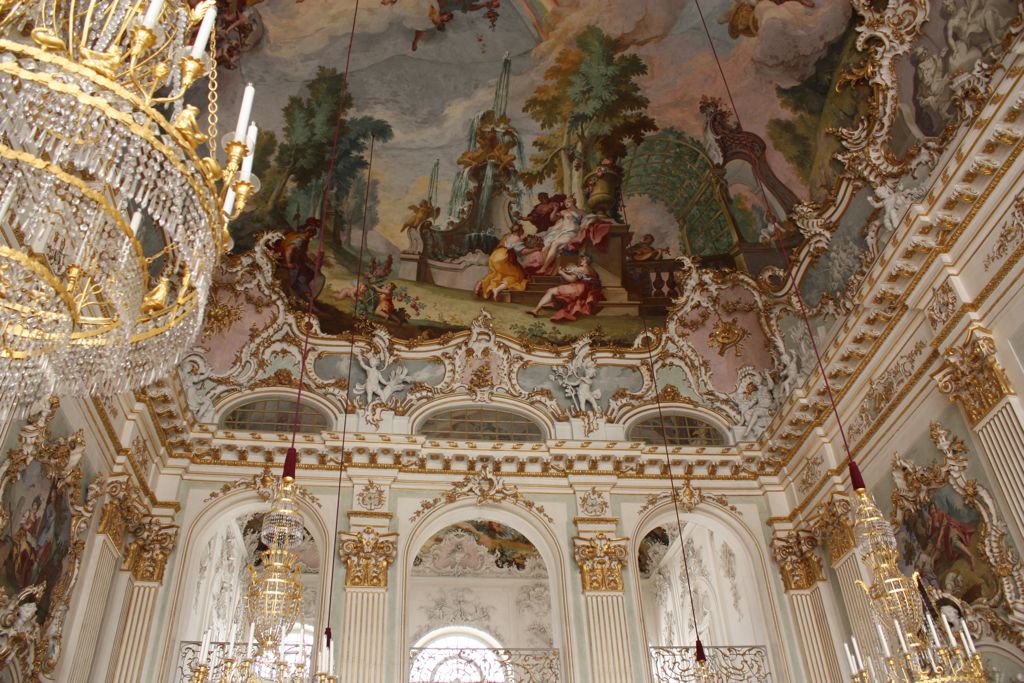 It's actually a huge area with like 30 buildings and sweeping gardens, but since it's winter and cold, not everything is open, and the gardens are less than stunning. The main part of the museum is the living quarters and you had the opportunity to get an audio guide. And you can bet I capitalized on that opportunity. I'm glad I did, because the audio guide was great! I feel like the experience without the audio guide would have been pretty boring as there wasn't much to read.
King Ludwig II lived at this palace and this dude a had thing for the ladies. He had an entire room he called "The Hall of Beauties" which has walls filled with portraits of girls he thought were beautiful. Including his mistress. How scandalous! However, he didn't discriminate against the ladies based on their class; he had ladies who were royalty and he had ladies who were peasants. As long as they were beautiful they could go on the wall.
After exhausting every single entry of the audio guide, I headed over to Marstallmuseum which houses the carriage collection of Ludwig II. Dude, that guy has some wheels. This trip has given me so many options for when I decide to upgrade the Corolla.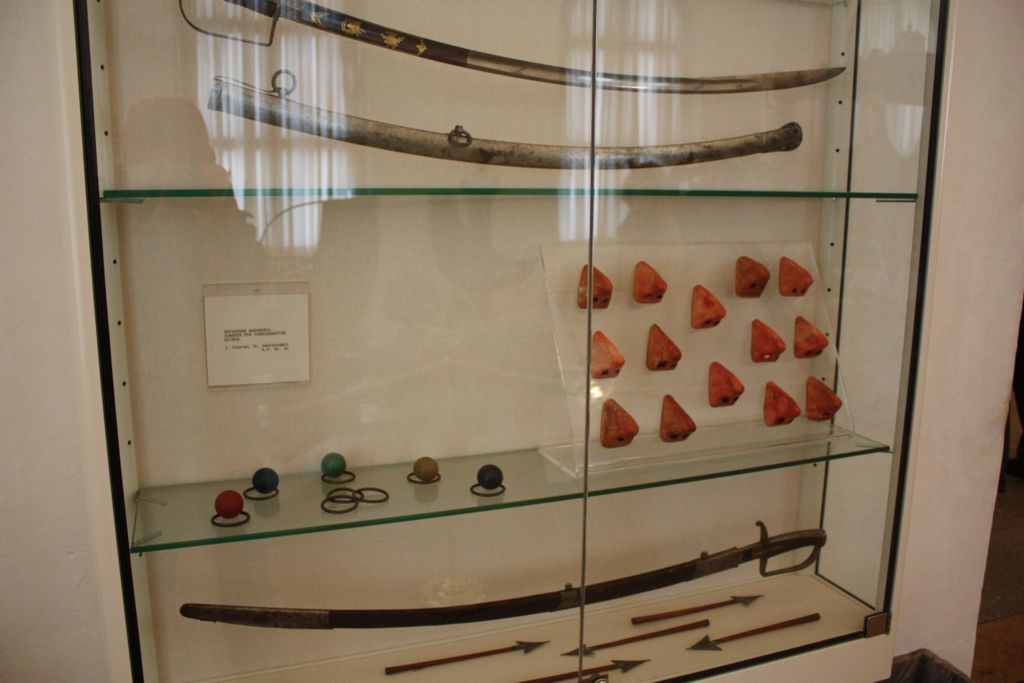 Everything in this museum was in German so I didn't understand lots of it. Including this case. What are these?!
If anyone knows what 14 nose shaped things are used for, let me know.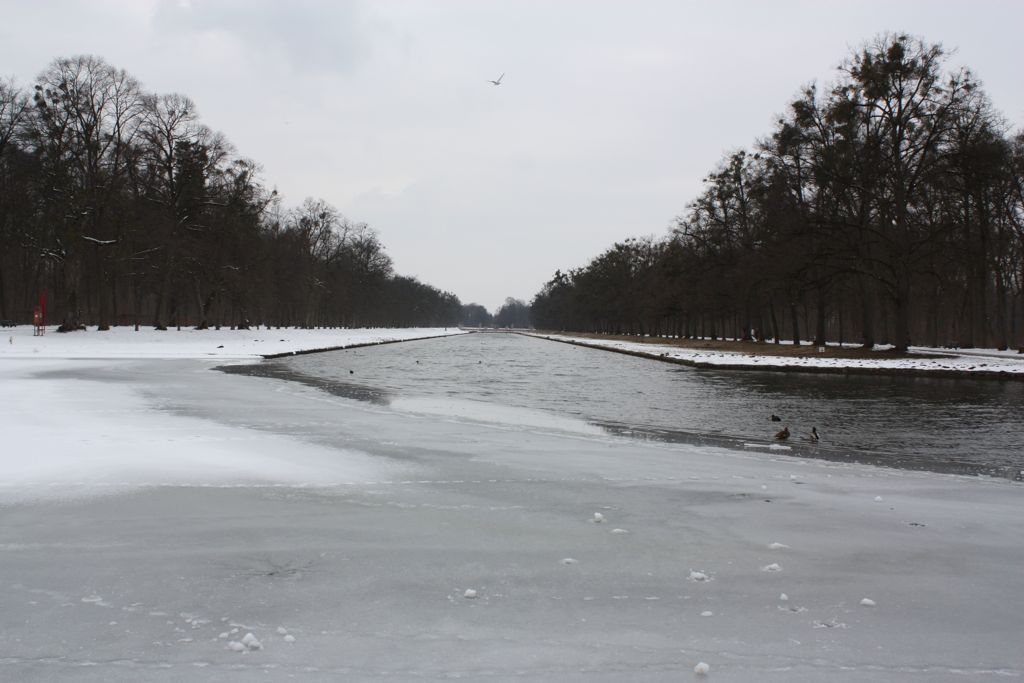 The gardens behind the palace are gigantic. And amazing. And if it were summer, I would guess they would be breathtaking. I walked around for a while, exploring the grounds and thinking if I was more on top of things, it would have been nice to go run there. You know, before I ate the 3 pretzels, cake, and large meal of meat and potatoes that was inevitably in my future.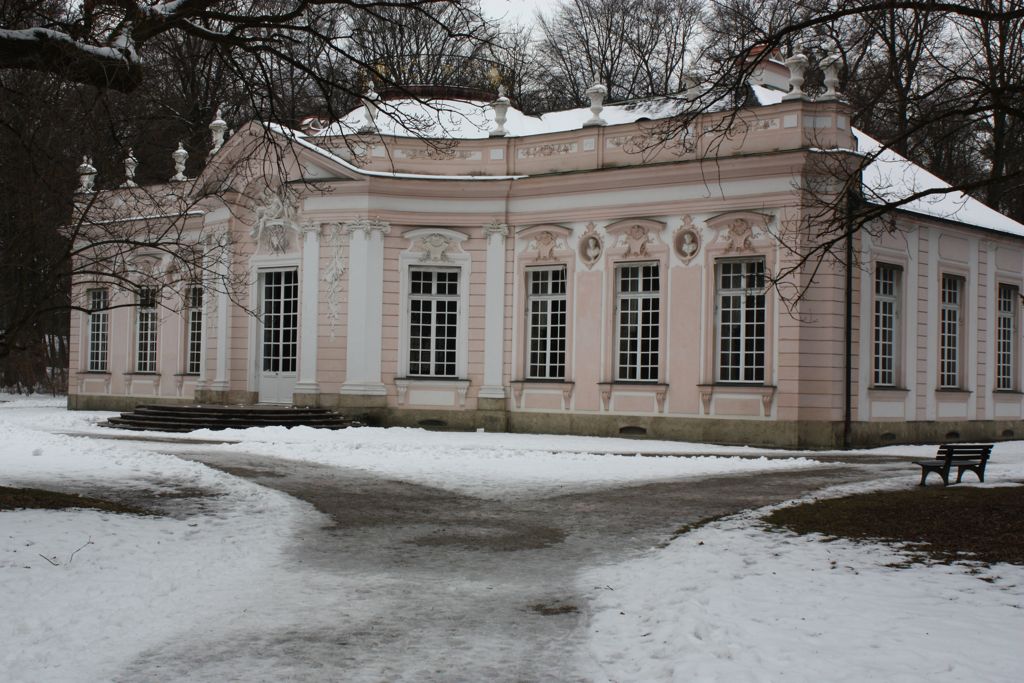 The last stop on my Nymphenburg Palace tour was this little building called Amelienburg. Amelienburg was just a little hunting lodge built by Charles II for his wife, Maria Amelia. Maria Amelia liked to get out in nature and shoot her some animals, so this place was perfect for her when she was on the hunt.
This room even has little rooms for the dogs. Or for giant mice.
The main room has mirrored walls all around. I'm not sure what the point of it was…maybe to make the room look bigger? It definitely gives it a rather light and airy feel.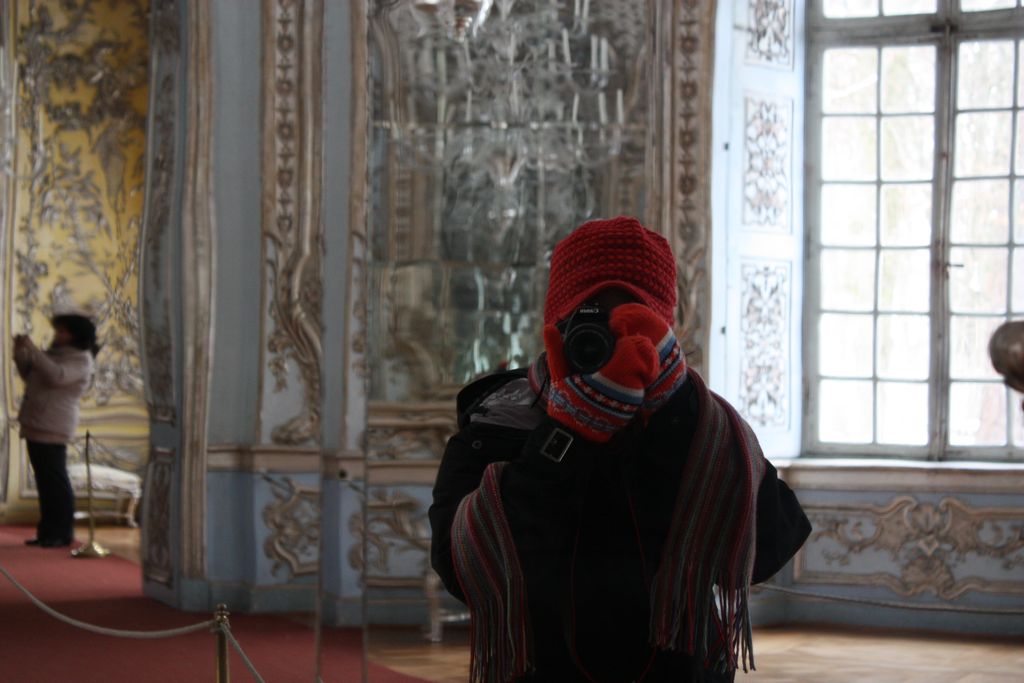 Also makes it convenient to take pictures of yourself. Yes, in case you missed it, it's cold in Munich right now. Oh and hey! Those are my new mittens! Aren't they awesome?
After my adventure at Nymphenburg Palace, I headed back into town. I decided to climb St. Peter's Church to get a nice view of the city. It is pretty nice, isn't it? I have no idea how many stairs it was up the tower, but I think my previously described laziness and propensity to eat everything I see while on vacation was taking its toll. By the time I reached the top, I was gasping for air and my legs were on fire. But what a view!
My final museum stop of the trip was…can you guess? The Jewish Museum in Munich! I have amassed quite a collection of Jewish Museum visits all over the world and this one…it wasn't too bad. It was a small museum, but the main exhibit was interesting, relevant, and presented in a pleasing manner. It definitely ranks above the Vienna one, but below the Berlin (which I think is number 1) and Prague (which is also up there). I think the only country where I haven't been to a Jewish museum is Korea…and I'm pretty sure they don't have one there. I'm pretty sure they don't have Jews there.
The rest of my day was spent buying gifts and eating the aforementioned cake (vanilla cake with an apple-poppy seed strusel topping. Unexpected, but tasty.), pretzels, and large plate of meat and potatoes.
I really wanted to eat dessert, but by the time I was finished I couldn't stuff another forkful in. Now I'm back at the hotel trying to figure out how I'm going to get all of this stuff back to America in one piece. I think I decided this was the buy-all-the-breakables-you-can trip, so there's going to be a lot of wrapping stuff in clothes going on.
I've got an early train to catch tomorrow mornings (woo 5:30 AM!) before I hop (I wonder why they use the term "hop" to mean to get on a plane? I don't think anyone ever hops onto a plane. In fact, I think we most likely trudge begrudgingly to our tiny seats) on a plane back to DC.
Gute Nacht!