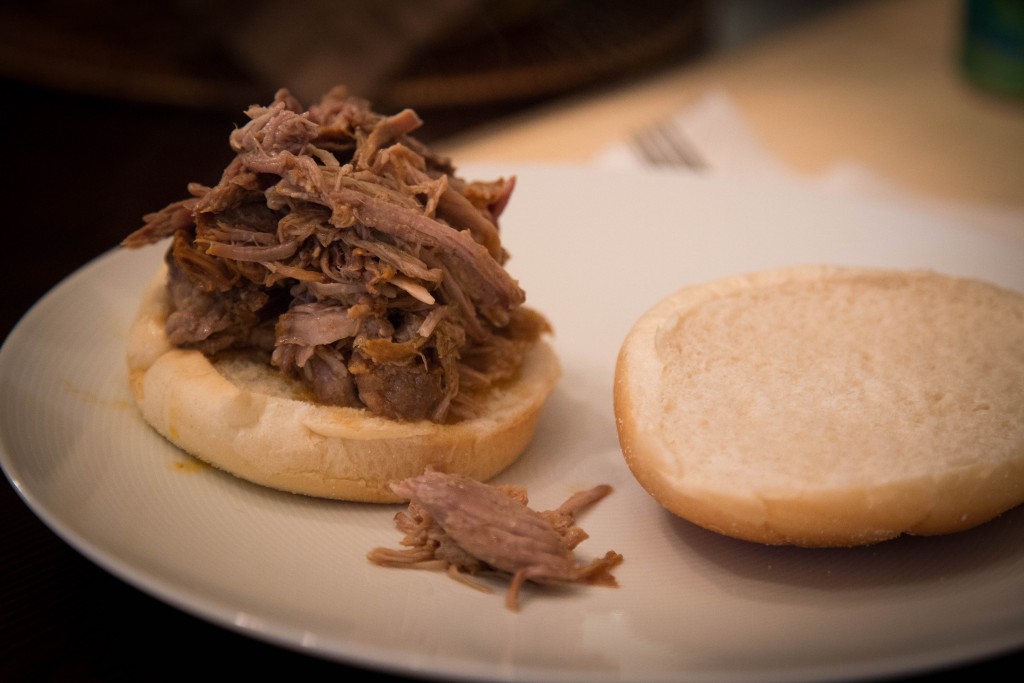 It's been a while.
I haven't posted in nearly a month-and-a-half, and we haven't had a Sunday Night Dinner in almost as long. But we've had a pretty good reason for our absence.
We had a baby!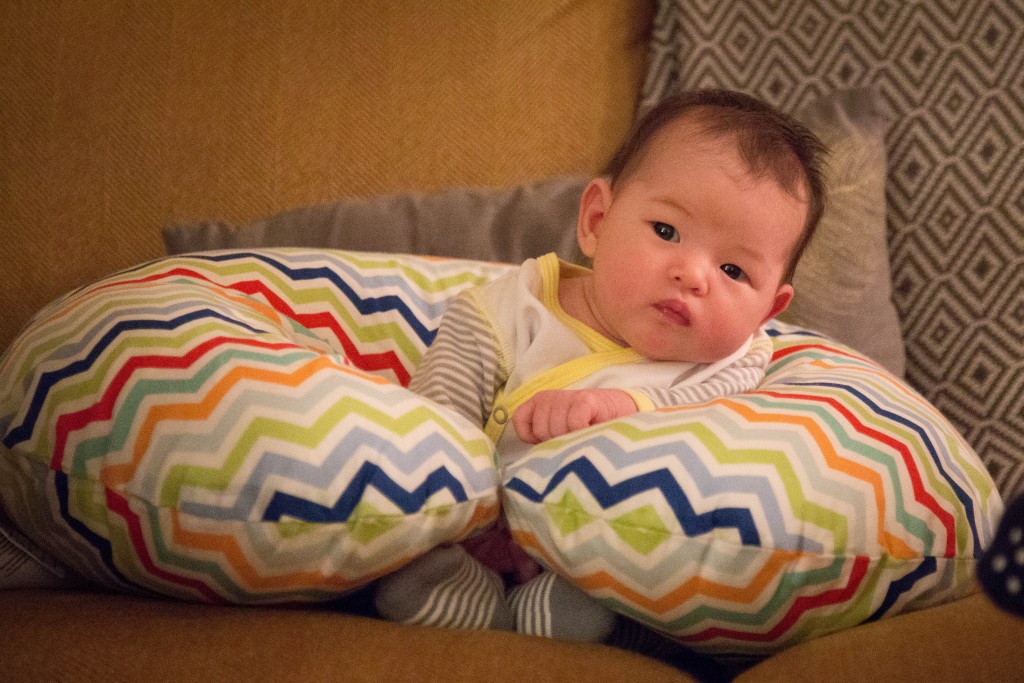 Little Baby Eloise was born in late September. Andrew and I have spent the last month at home figuring out how to keep this little girl alive while grabbing moments of sleep while we can. It's been a challenging month, but rewarding and we're quite smitten with our baby girl.
But it's also time to leave the nest. After spending over a month confined to our house and venturing only to where I have been able to walk, I was anxious to get out. Jen and Evan's house has become our home away from home, and thus the perfect baby step to leaving the house for some grownup interaction.
It's pretty remarkable how our lives have changed in the past year and a half and it's definitely fun, but in a different way. We made it down for dinner where Jen had made an awesome salad and pulled pork sandwiches. Ah, how nice to enjoy a freshly made, home-cooked meal.

After dinner we relaxed, while Owen got to finally interact with his new little friend (or at least we hope they will be friends). He seemed fairly preoccupied with her during the meal, so once we actually let them sit together it was fun to see how he would react to her. Owen was eager to "pet" Lulu and she seemed to tolerate him. It's so striking how big he has gotten in comparison!
So our first Sunday Night Dinner as parents went off successfully! We made it out of the house and back again and look forward to the fun that comes as our babies get bigger!