Today we celebrated Owen's first birthday! Jen and Evan did a spectacular job putting together an adorable book-themed birthday party. Every food item was related to a book (meatball subs to go with Cloudy With a Chance of Meatballs, Swedish fish for Red Fish, Blue Fish, you get the idea). It was very clever and delicious! Their house quickly filled up with family and friends and kids ranging from 7-weeks to 8-years-old. It was fun seeing all the different kids in their various stages of development, from the sleepy babies to the rambunctious toddlers. My how our lives have changed…
Of course, I had to offer to make Owen's birthday cake and happily they took me up on that offer. I made him this two-tiered book-themed cake. The top tier was almond flavored and the bottom tier was chocolate cake. The books were fondant decorations with buttercream detailing and the titles of the books were taken from a selection of books sent to me by Jen.
I was pleased with how this cake turned out, and even more pleased with the fact that I finished it by 8:30 the night before. That's probably the earliest I've ever finished a cake and the least stressed I've felt in the process.
I also made Owen a separate small smash cake for him. But…he wasn't too excited about it. I tried not to get a complex with just how displeased he was with his cake.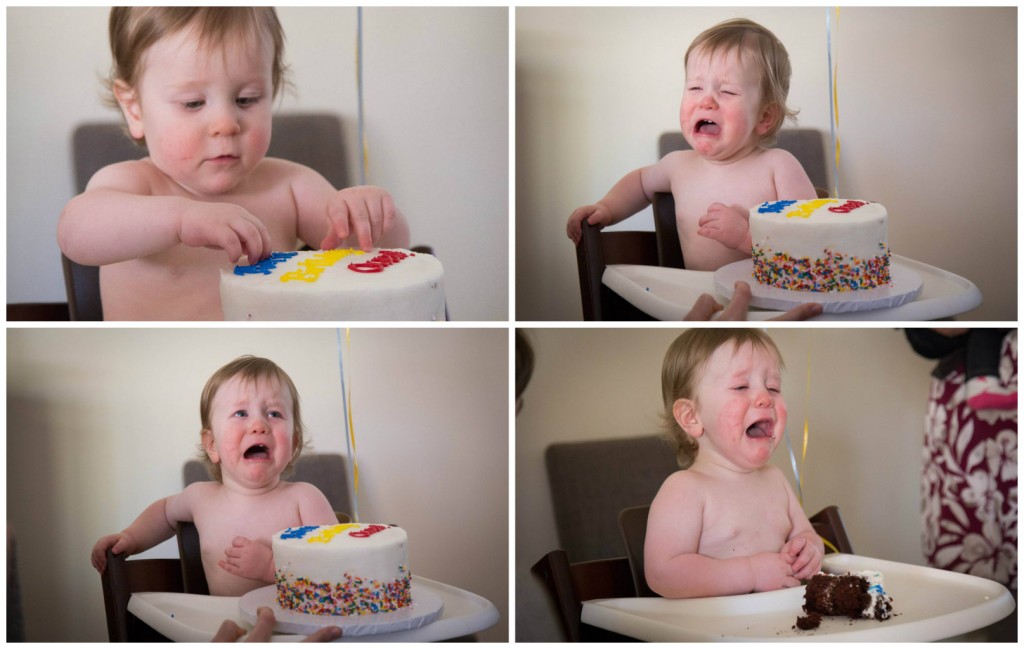 He begrudgingly tried a few bites of cake before repeatedly vehemently refusing any more.

I'll try not to take it too personally Owen…