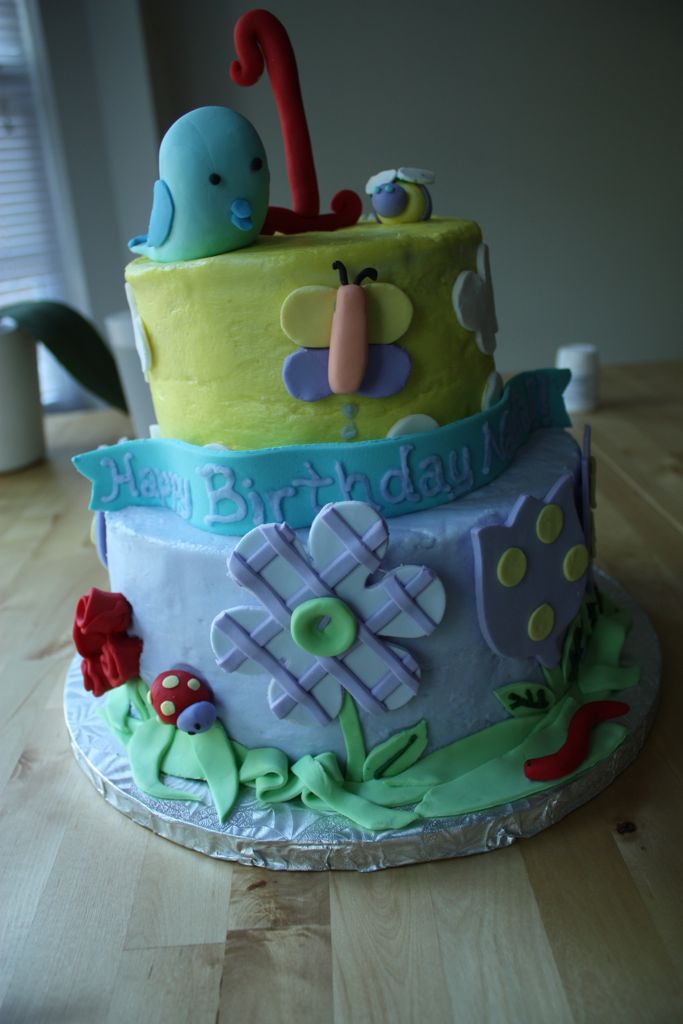 I really wish I could grow things. I have somehow managed to defy the laws of nature and genetics and have inherited The Jackster's (non)ability to grow…anything. I mean, I've killed bamboo! I'm pretty sure all you have to do to keep bamboo alive is give it water every two weeks or so. And somehow I've even failed at that. My poor bamboo is now just one pathetic, withering stalk, sadly hanging on for dear life having outlasted it's less robust comrades. I once broke an orchid in half taking it out of the plastic container protecting the flower. Plants do not like me.
Lucky for me, rarely does anyone ask me to take care of plants for them. I believe I was once asked to take care of a basil plant and I think we can all guess how that turned out. Warning: do not ask me to take care of plants for you if you actually want to have a living plant when you return.
I have a bit more luck with flowers that are…well…not actually alive. This garden cake was for a first birthday and its myriad of flowers and adorable animals is definitely more my garden style. I only wish I could have actual plants this cheery and fun (and alive), but for now I'll stick to the cake versions. I feel like they can't help but put a smile on your face!